Ronald Figueroa Promoted to Resource Sharing and Facility Manager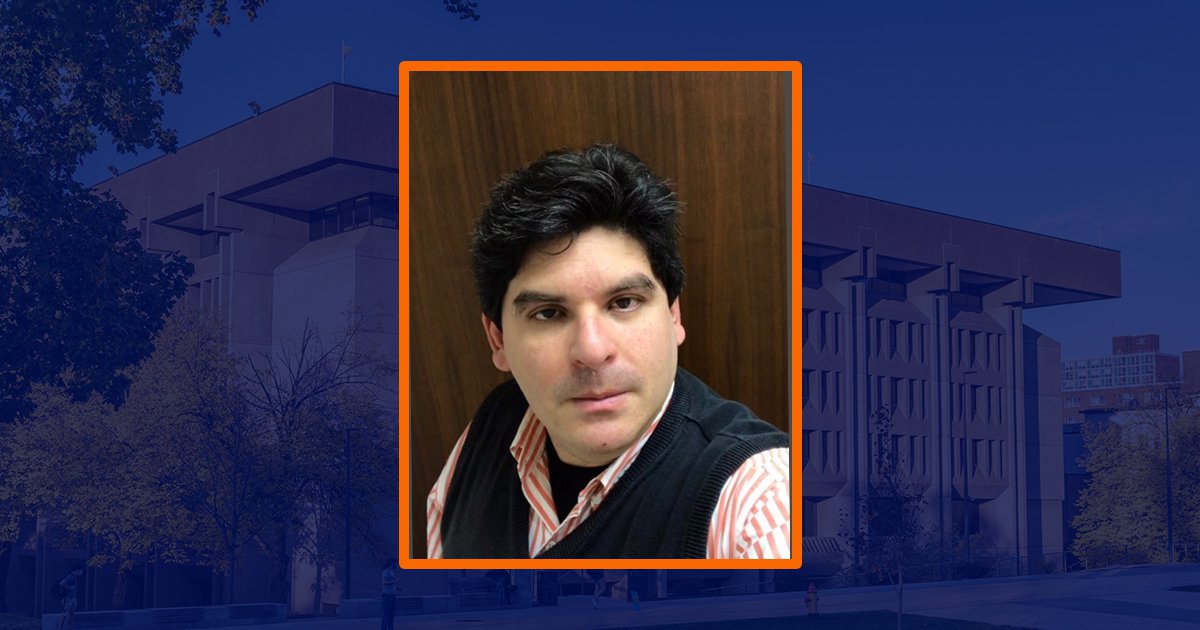 Ronald Figueroa was recently promoted to Resource Sharing and Facility Manager at Syracuse University Libraries. Figueroa has over 20 years of experience in academic library service and operations, with a focus on resource sharing, interlibrary loan and access services. He joined the Libraries in 2014 as Interlibrary Loan Supervisor, and his responsibilities expanded to Resource Sharing Manager the following year. Figueroa is now responsible for management of the Libraries' offsite storage Facility and accompanying workflows. He also oversees delivery service, course reserves and alternate format of library materials as an accommodation for authorized patrons.
Under Figueroa's leadership, all areas of his responsibilities have increased in usage and service improvement. Since assuming coordination of course reserves, usage has increased by 20% and usage of delivery service has increased by 15%. The resource sharing and interlibrary loan service has been nationally recognized, and in 2017 the Libraries were among OCLC's top ten lenders. Since then, the Libraries was invited into the exclusive OCLC Express Digital Delivery program, which includes an elite group of libraries that consistently fill electronic requests in 10 hours or less.