Libraries co-hosts Understanding Islam series Fall 2018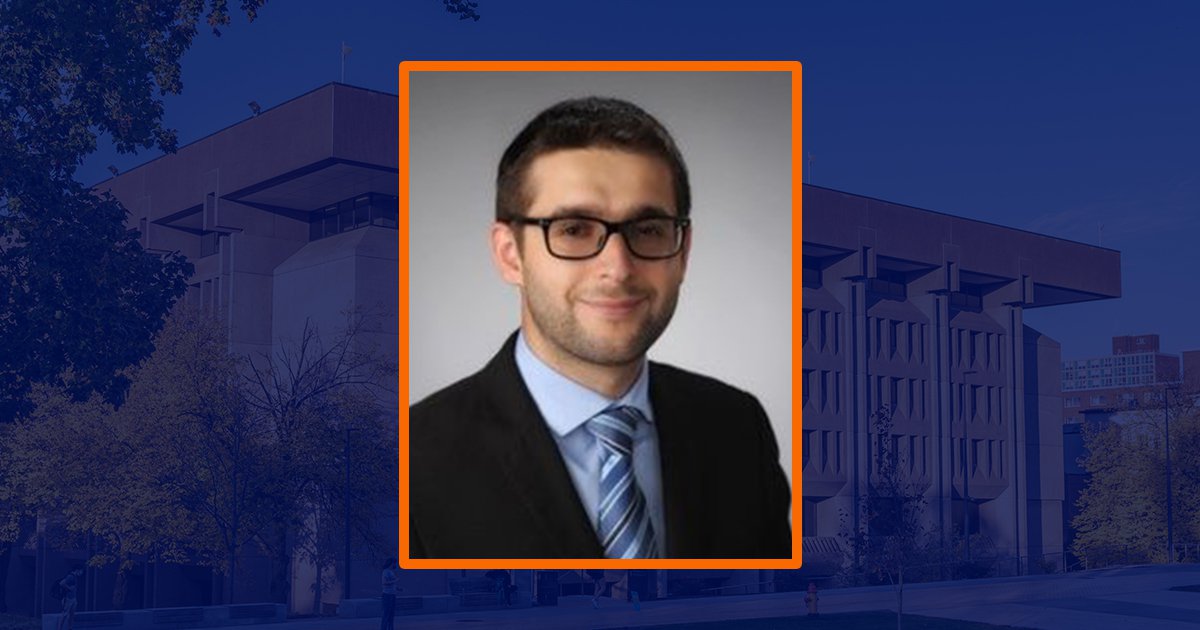 "Understanding Islam," a seven-week series that will present a comprehensive look at Islam through lectures and discussions, will begin on Tuesday, October 2.
The program is facilitated by Muslim Chaplain Amir Duric, and will be held on Tuesdays from 6:00-7:30 p.m. in the Peter Graham Scholarly Commons (room 114) of Bird Library. The series, which is sponsored by Syracuse University Libraries, Muslim Student Life at SU, Muslim Students Association at SU, and Hendricks Chapel, is free and open to the public.  Each session will consist of a lecture and discussion.
This "Understanding Islam" series is a follow-up to a similar program first held in Spring 2018. During the popular Spring 2018 series, participants shared the following testimonials of their experience:
"I truly appreciated and took advantage of the interactive style of the sessions. With very basic knowledge about Islam, I could engage in discussions with other participants with more and different knowledge about Islam. It enabled me to fine tune, validate, correct and improve my existing knowledge about Five Pillars of Islam, Prophet Muhammad S.A.V., and similarities and differences between Islam and other popular religions. The facilitation style of the speaker allowed other religions' representatives to share their perspectives which helped me in juxtaposing the religious values. And lastly, visit to the mosque was the culmination of the series." – Mirjakhon Turdiev, Spring 2018 Participant
"I was drawn to the series out of a desire to better understand a religion with which I had previously had little contact, and which I considered to be often misunderstood. In following the series, I learned about Islam not only through the weekly meetings with Mr. Duric, but through experience in listening to prayers, reading excerpts from the Qur'an, and visiting a local mosque. I highly recommend this series to anyone interested in deepening their knowledge of Islam in a welcoming and friendly environment." – Katelyn Rochelle Bajorek, Spring 2018 Participant
The schedule for the Fall 2018 series is as follows:
Tuesday, October 2: Introduction
Tuesday, October 9: Ten Commandments of Islam (guest speaker: Imam Muris Neimarlija)
Tuesday, October 16: Women's Rights in Islam (guest speaker: Anisa Diab, Licensed Counselor)
Tuesday, October 23: Sunni-Shi'a Dichotomy and Politics in Early Islamic History (guest speaker: Ahmet Celik, PhD Student, SU Department of Religion)
Tuesday, October 30: Legacy of Muslim Civilization (guest speaker: Imam Amsal Memic)
Tuesday, November 6: A Mosque Visit – The Role of Mosque and Community in the Life of Muslims (guest speaker: Imam Mohammed Alfiki)
Tuesday, November 13: Faith in Practice and Conclusion (guest speaker: Al-Amin Muhammed, Advocate for the Homeless and Poor)
To register and to request special accommodations, please RSVP by September 28 to Amir Durik at aduric@syr.edu.