Small Press Reading Series, Fear No Lit Writing Workshop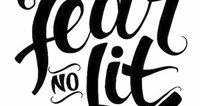 Syracuse University Libraries and Colgate University Libraries have teamed up to present this fall's installment of the Small Press Reading Series featuring Poet Erin Dorney, author of I Am Not Famous Anymore (Mason Jar Press, 2018), fiction writer Tyler Barton, author of Get Empty (Split Lip Press, forthcoming), and novelist Patrick Parks, author of Tucumcari (Kernpunkt Press, 2018). The event will take place on Monday, September 24 from 5:15–6:30 p.m. in the Peter Graham Scholarly Commons on the first floor of Bird Library.
Prior to the reading, from 10 a.m.–Noon, Dorney and Barton, co-founders of Fear No Lit, a Minnesota-based community literary organization, will lead a public writing workshop in room 046 in Bird Library Workshop space is limited; RSVP by September 17 to Patrick Williams at jpwill03@syr.edu.
Communication Access Realtime Translation (CART) will be available. For more information, or if you need an accommodation in order to fully participate in this event, please contact Patrick Williams at jpwill03@syr.edu.
This event was made possible through the generous sponsorship of the Syracuse University Libraries, Colgate University Libraries, and the Syracuse University Humanities Center.