Speed dating the research experts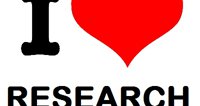 Need help navigating the research process for your proposal, article, thesis, or dissertation? Come speed date with the research experts on Thursday, February 1 from 6-8 p.m. at the Inn Complete.
Get to know a variety of "research experts" specializing in library resources, research funding, copyright and author's rights, data services, and more who can help guide you through the research process, from idea to publication.
Spots are available for the first 50 graduate students who register. Reserve your spot today at tinyurl.com/SU-Research-Experts.
This event is part of a graduate student series sponsored by ECS-GSO, SU Libraries, and ASEE.