Special Collections Research Center Announces 2019 Faculty Fellows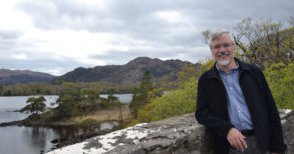 Syracuse University Libraries' Special Collections Research Center (SCRC) announces two 2019 Faculty Fellows grant recipients: James Watts from College of Arts & Sciences, Professor, Religion, and Kate Hanzalik from College of Arts & Sciences, Assistant Teaching Professor, Writing Studies, Rhetoric and Composition. Each recipient has committed to a four-week summer residency at SCRC that includes a number of workshops and training sessions on handling special collections materials, teaching students how to search for materials, and the logistics of designing successful assignments with rare and fragile materials. The fellows are teaching their new courses in the upcoming academic year and will each receive a $5,000 stipend.
Syracuse University Libraries' SCRC Faculty Fellows program aims to support innovative curriculum development and foster new ideas about how to transform the role of special collections in University instruction. Each fellow receives instruction on how to provide students with a unique opportunity to handle, analyze and interpret SCRC's primary sources materials in their class, as well as ongoing course support. The original funding for the SCRC Faculty Fellows Program was made possible through the generosity of the Gladys Krieble Delmas Foundation, which promotes the advancement and perpetuation of humanistic inquiry and artistic creativity by encouraging excellence in scholarship and in the performing arts, and by supporting research libraries and other institutions that transmit our cultural heritage.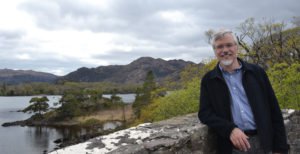 James Watts
In his upcoming REL 301 Ancient Near Eastern Religions and Cultures course, James Watts will be working directly with SCRC's cuneiform tablet collection to fuel his student's thinking about the intersection of religion and culture in ways that have implications for more recent societies. "By giving my students hands-on experience analyzing cuneiform tablets, I hope to impress them by how much the form and material of a written text influences its use, preservation, and value—both in antiquity and today," said Watts.
Kate Hanzalik will be introducing her students in WRT 205 Critical Research and Writing to a selection of SCRC's robust radicalism in the arts collections, which contain literature, visual art, and music relating to 20th-century social movements. Social movement resources include civil rights, pacifism, environmentalism and ecology, prison reform, the labor movement, and issues of sexuality and gender. "Some of my goals [as a Faculty Fellow] include closely researching the primary sources that I would like to feature. This experience will help me to become more acclimated to the visitor policies while also gaining a working knowledge of the best practices for SCRC searches. By sharing what I learn with my students, I can help them to discover, request, and properly handle special collections materials," said Hanzalik.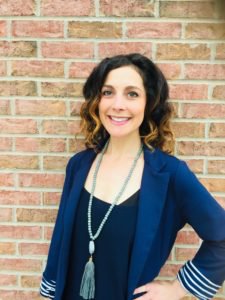 Kate Hanzalik
Petrina D. Jackson, Director of SCRC, states, "The Special Collections Research Center Faculty Fellowship creates one of the most ideal situations by partnering faculty with special collections librarians and archivists to create a semester-long learning experience for students rarely seen in colleges and universities. With the fellowship, students are able to take a deep dive into primary source research, learn how to critically analyze a document or artifact, and be exposed to spectacular rare and unique materials that most of their peers have never seen. Simply put, their participation in these courses elevates their work and engages them in impactful ways that they will not soon forget."