Syracuse All Steel Percussion Orchestra performs in Bird Library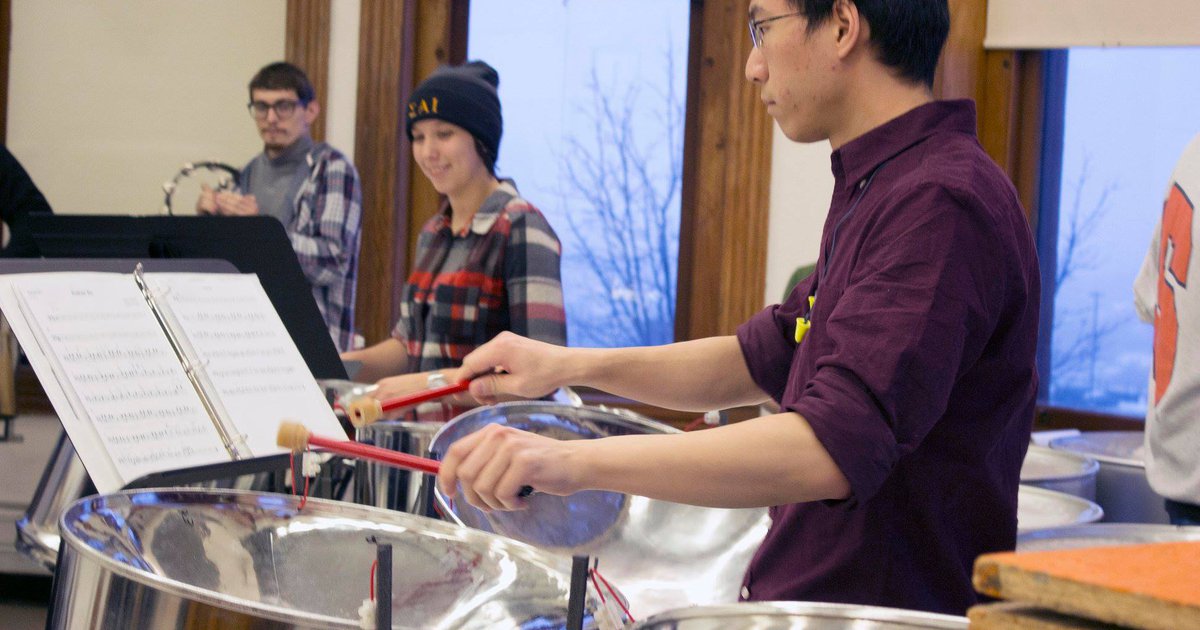 The Syracuse All Steel Percussion Orchestra (SASPO) will perform a selection of "bangers and party anthems" on Friday, April 19, at 4 p.m. in the Peter Graham Scholarly Commons on the 1stfloor of Bird Library. Members of the University community are invited to enjoy the sounds of the University's new steel band in an informal setting.
SASPO is based in the College of Visual and Performing Arts' Rose, Jules R. and Stanford S. Setnor School of Music. The band's name is an homage to TASPO, a band from Trinidad that helped lead the development of this dynamic ensemble. SASPO plays a wide variety of music, from jazz to classical, calypso to soca and rock to hip-hop. SASPO is directed by David Knapp, assistant professor of music education in the Setnor School and the School of Education.
For questions about the performance, contact the SU Libraries Arts Programming Team at rsfoxvon@syr.edu or the ensemble director, David Knapp, at dhknapp@syr.edu