Syracuse Flag Design Inspired by "The Land You're On"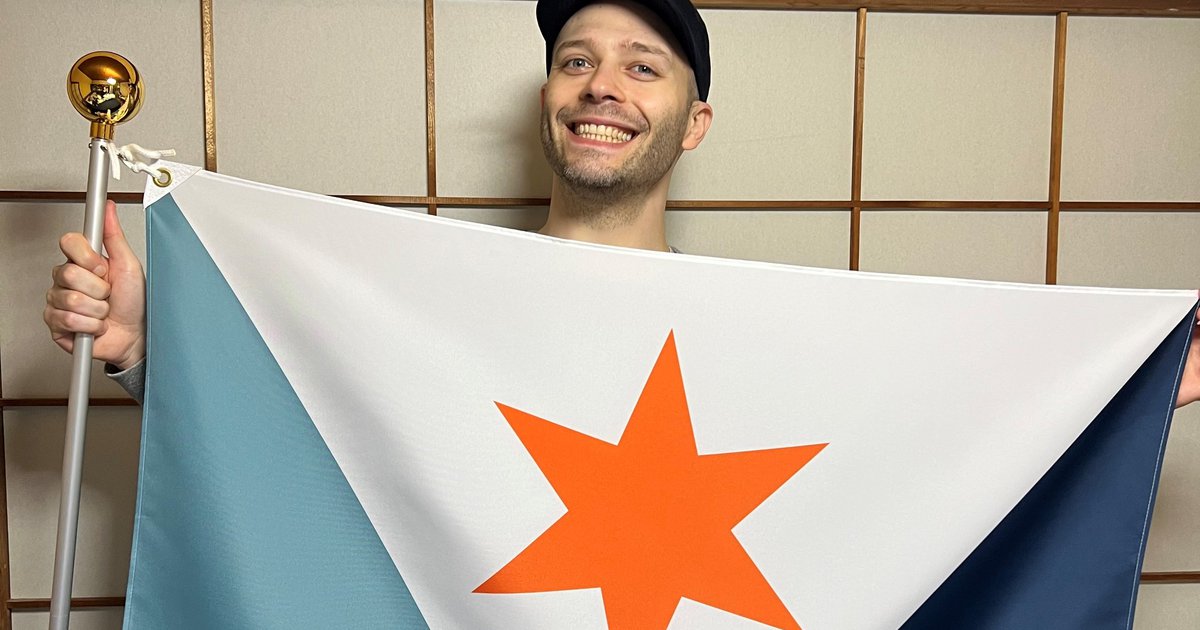 Eric Hart '10 (College of Visual and Performing Arts) is a freelance designer who has worked for clients ranging from big brands like Disney, HBO Max, Coca Cola and Toyota, to technology companies like those in the blockchain category. He currently lives between New York City and Japan, but was born and raised in Syracuse, New York. So, when the City of Syracuse put out a call for a new flag design, as a designer from Syracuse, it was right up his alley.
An eighth generation Syracusan, over the years Eric has researched his family's genealogy. He's been able to gather information about his family's roots back to the 1760s and even has photos from the turn of the century provided by his mother. Eric grew up in the south valley area of Syracuse, near Nedrow, and not far from the Onondaga Nation. When Eric started working on the flag design in August of 2022, he knew he had a responsibility to pay respect to the Haudenosaunee and make sure they were represented in the new Syracuse flag.
While working on the flag design elements, Eric came across a WAER Instagram post promoting the podcast series "The Land You're On: Acknowledging the Haudenosaunee." He began listening to the series and says from the very first episode, "One thing after another blew my mind. I was learning about the Onondaga Nation, and it connected back to my own family's genealogy." He was especially interested in the 10th episode in the Series, "The Land You're On: The Map." He found the maps referenced in the story and was able to pinpoint his own family in the tracts of land that were referenced. That experience he says, "cemented the inspiration I already felt… I knew I was on the right track."
Eric was inspired by the overlapping theme present throughout the podcast series. He understood that the Onondaga people believe that decisions made must be made for your children seven generations forward and back. Eric had the opportunity to meet with Onondaga Nation member Neal Powless, one of the producers of "The Land You're On: Acknowledging the Haudenosaunee," and Michele Schenandoah, his wife and an Oneida member and Founder of the nonprofit Rematriation. Eric used his research and the opportunity to listen and incorporated the cultural and historic feedback he learned into the flag design.
"I feel a personal connection to the symbolism in my design. Everything was serendipitous," says Eric. Eric and his wife plan to move back to Syracuse in 2024, and he's recently launched an e-commerce site to sell City of Syracuse flag merchandise at hartbreakersshop.com.