Melinda Dermody Appointed Associate Dean for Academic Success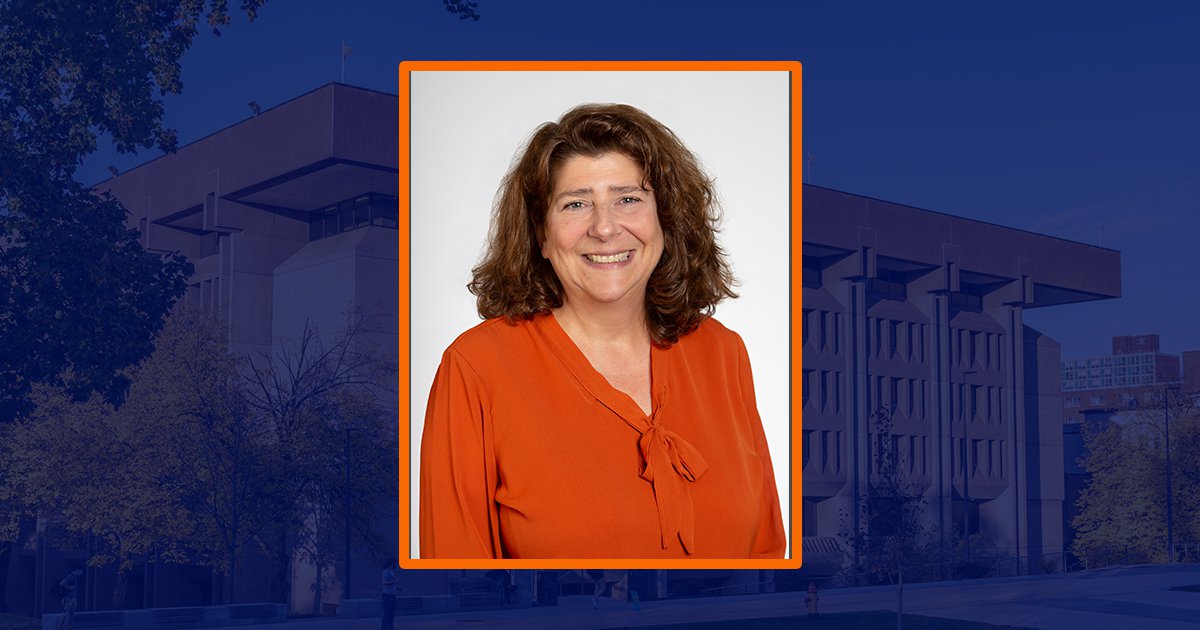 Syracuse University Libraries recently promoted Melinda Dermody to Associate Dean for Academic Success, after successfully filling the role in an interim capacity for over a year.
Dermody has 25 years of leadership and management experience in academic libraries and brings an unwavering focus and dedication to advancing the Libraries' commitment to teaching, learning and student success. As Associate Dean for Academic Success, her portfolio includes Access & Resource Sharing, which provides users with seamless access to needed resources, including circulating collections and equipment, study rooms, interlibrary loan, preservation, and alternate format services for accessibility; Information Literacy, which delivers quality instructional opportunities to advance the University's teaching and learning; and Learning & Academic Engagement, which supports student achievement and success through services including reference, printing and technology support, outreach and liaison partnerships, instruction, event planning, exhibitions and user experience. Since joining Syracuse University Libraries in 2005, Dermody held progressively more senior positions, including most recently as Head of Access and Resource Sharing.
Dermody is active in regional and national professional organizations and was named an Association of Research Libraries Intensive Learning Program Fellow for 2023. She was also selected as a member of Syracuse University's inaugural Women in Leadership cohort, and most recently was chosen to chair the University Senate's Student Life Committee.
"Melinda effectively builds bridges through collaborations and partnerships. She is innovative, collaborative, impactful and dedicated to the success of all our users," said David Seaman, Dean of the Libraries and University Librarian. "I look forward to watching Melinda continue to grow as a leader and am delighted to have her as part of the Libraries' senior leadership team."
"As the new Associate Dean for Academic Success, I am excited to lead a team that is committed to advancing student success, teaching, learning and support of academic efforts across the University, all with a philosophy grounded in diversity, equity and inclusion," said Melinda Dermody. "I believe that the Libraries has limitless opportunities to advance the University's goals and strategic plan through partnerships and collaboration, in addition to the expertise we bring. The division of Academic Succes is made of dedicated and experienced professionals, and I am eager to move us further into the University's infrastructure to advance students' thriving."