We Remember Them opening reception on September 13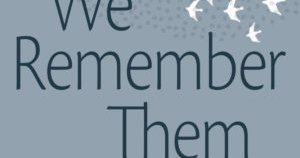 An opening reception for the the Libraries' fall exhibition We Remember Them: The Legacy of Pan Am Flight 103 will be held on Thursday, September 13 from 4:30–6 p.m. in Special Collections Research Center gallery on the sixth floor of Bird Library.
Curated by Pan Am 103 Archivist and Assistant University Archivist Vanessa St.Oegger-Menn, this exhibition commemorates the 30-year saga of the bombing of Pan Am Flight 103 over Lockerbie, Scotland on December 21, 1988 that claimed the lives of all 259 individuals on board Flight 103 and 11 residents on the ground. Among the victims were 35 Syracuse University study abroad students.
Since that day, Syracuse University has been dedicated to preserving and honoring the memory of all 270 who were lost.
Through archival materials donated by the victims' families, friends, advocates, and affected communities, the exhibition documents not only the terrorist act itself, but the lives of those lost and the ways in which they are remembered.
Whether through scholarship, public advocacy, art, or physical memorials, we ensure their lives and the lessons learned from their deaths are not forgotten.
The exhibition will be on display in Bird Library's sixth floor gallery through June 2019.