Broadcasting History
Special Collections Research Center
Page featured image content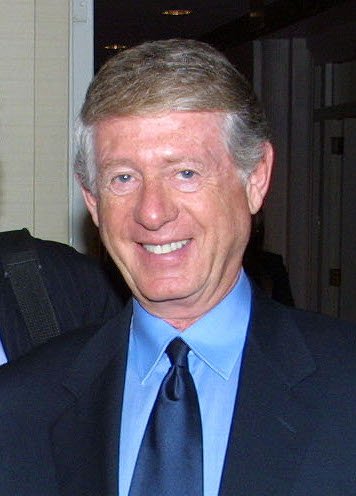 Page main body content
Extensive archival broadcast collections encompassing printed and manuscript materials, rare books, and substantial audio and video holdings. Collections document primary content and creative processes for radio and television productions, as well as the history of radio and television broadcasting. The industry was marked in its formative years by rapidly growing and competing technological innovations. The regulatory regimes implemented during the Depression era combined with the rapid consolidation of manufacturing, content production, and talent management concerns crystalized American broadcasting into its commercial-network-dominated form by the time the nation had entered World War II.
Local and regional broadcast histories are covered with the Inside Albany series, the WSYR Collection, and the "Dean of Syracuse News" E.R. Vadeboncoeur Dispatches.
Researchers of broadcasting history might also be interested in our collections in the area of Photography and Photojournalism.
Archival Materials
See all broadcasting history...
Digitized Materials
SCRC is engaged in ongoing systematic digitization to preserve and provide access to its many broadcast history collections. Digital collections in this area include Mike Wallace interviews, Inside Albany broadcasts, WSYR historical radio broadcasts, Long John Nebel radio broadcasts, and many other television and radio productions. Substantial materials from The Ted Koppel Collection are also available for searching and viewing in digital format, including a complete run of Nightline during Koppel's tenure on that program (1980-2005), as well as other news programs, specials, historical footage, original footage and interviews produced by Ted Koppel. Digital broadcast material is available online or in the SCRC Reading Room, as rights permit.
Audio and Visual Materials
The SCRC collections contain thousands of hours of audio and video media of broadcast productions. In particular, see:
The Dick Clark Papers contain audiotape of more than two thousand Dick Clark radio broadcasts.
The Long John Nebel Papers contain audio documenting Long John Nebel's late night interview and talk shows on WOR and WNBC in New York.
The Norman Corwin Papers contain phonograph recordings of Norman Corwin's historic radio productions.
Rare Books and Printed Materials
The SCRC holds a number of rare periodicals and radio amateur's manuals published by early radio and television pioneer Hugo Gernsback, including such titles as Radio Amateur News, Radio and Television, Television News, and Radio Listener's Guide and Call Book. We hold the research material accumulated by Alfred Balk for the production of his definitive history, The Rise of Radio from Marconi through the Golden Age.
Useful search terms to locate these items in the catalog include "Gift of Alfred Balk," "broadcasting history," "popular culture," "television history," "radio," and "public communication."