Photography and Photojournalism
Special Collections Research Center
Page featured image content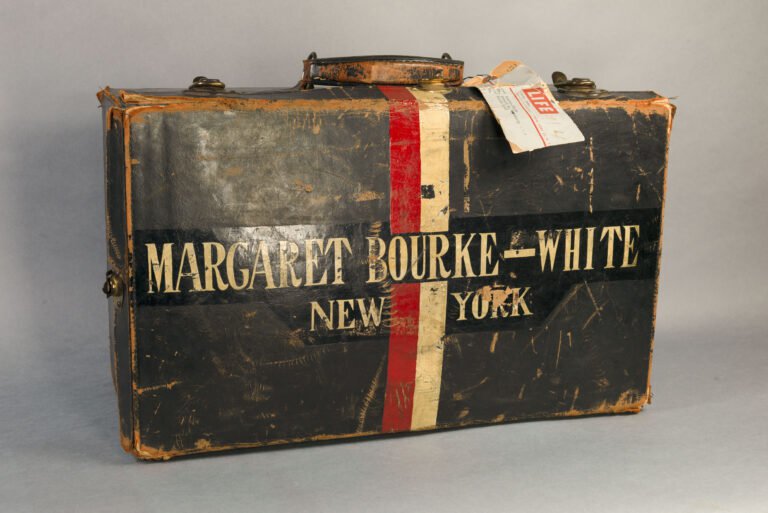 Page main body content
Simultaneously a scientific technology, a device for documenting historic events, and an artistic medium, photography transgresses an easy definition or categorization. Since its invention, photography has continually evolved, and profoundly changed how we understand our world and our place in it, how we remember, and how we communicate.
Our collections provide a wealth of material spanning from specimens of 19th-century photographic processes to 20th-century photographically and photo-mechanically illustrated books. We hold the papers of several photographers, including renowned photojournalist Margaret Bourke-White and art photographer Howard Bond. Photographic processes represented in our collection include albumen prints, glass-plate negatives, lantern slides, silver gelatin prints, and Polaroids, as well as other technologies used by contemporary photobook artists. Additionally, we hold significant runs of popular and underground periodicals that reflect the impact of photo-mechanical processes on American print culture.
Archival Materials
See all photographers and photojournalists...
Digitized Materials
Audio and Visual Materials
Many of the photography and photojournalism collections include audio and visual materials. In particular, see:
Rare Books and Printed Materials
Printed materials related to the history of photography and to photojournalism exist in many formats: illustrated books, magazines, journals, and ephemera. Notable items in our holdings include: Carleton E. Watkin's 1863 Yosemite Valley, Margaret Bourke-White's 1931 Eyes on Russia, Julia Margaret Cameron's 1893 Alfred, Lord Tennyson and His Friends, and the first edition of Robert Frank's The Americans.
Useful search terms to locate these items in the catalog include "photobook," "photomechanical," "albumen," "photographs," "pictorialism," "photography, artistic," "photo-secession," "photojournalism," "street life - photographs."
Programs and Events