Illustrations, Printing and Publishing
Special Collections Research Center
Page featured image content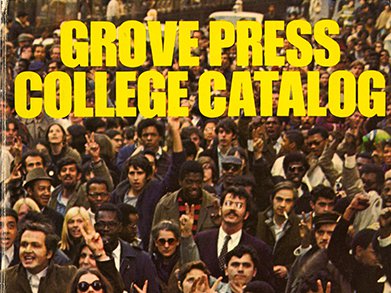 Page main body content
Substantial collections that relate to printing and publishing history and material illuminating the development of the technology of printing and the publishing industries that enabled the rapid advancement of human knowledge. The collections is a global enterprise with local specializations. While there are woodblock printing technologies that are earlier manifestations of this impulse to print and publish, the major focus of this collecting area is the evolution of printing from moveable type and the printing cultures that grew out of it. It includes good representational holdings of incunabula from the beginnings of printing technology as well as the manuscript predecessors upon which the first printed books were modeled.
Beyond these beginnings, the collection includes examples of how illustrations came to be added to the text of books. The transitions indicated by woodblock illustrations, copperplate prints, lithographs, steel engravings, photomechanical illustrations, and offset printing are well documented. It even includes the archival holdings of some firms that had special niches and roles in American publishing history, such as the American Book Publishing Company, the Street and Smith Company, and Grove Press.
Formats in this collecting area include books, newspapers, pamphlets, serials, broadsides, maps, posters, and printed ephemera. The history of printing with moveable type has European origins, but the published works in this subject area from England and the United States are particularly well represented in our holdings.
Related collecting areas include Antiquarian Books and Photography and Photojournalism.
Archival Materials
See all illustrators...
See all publishing and printing history...
Digitized Materials
Selected images of ten Medieval Manuscripts ranging from the 13th through the 16th centuries, have been digitized with descriptive information. The collection includes an apocalyptic text by Telesphorus; glossed decretals of popes Innocent IV and Gregory IX; a Dominican gradual of saints; a part of the Old Testament, which consists of a fragment of the Books of Tobit and Esther, and a complete Book of Judith; and six Books of Hours.
A selection of Street and Smith Dime Novel Covers have been digitized.
Audio and Visual Materials
Many of the illustration and printing history collections include audio and visual materials. In particular, see:
The American Book Company Records contains photographs of people, industry, and architecture; galleys and proofs of original work by staff artists; prints, reproductions, and copies of famous paintings and sculptures; maps; and original drawings, watercolors, and paintings, all of which were used in the company's publications. The collection also contains a number of works by noteworthy artists and illustrators, among whom are Norman Rockwell and Frederick Remington.
The Grove Press Records include the financial records of the press's Film Division as well as some of the films that were distributed by Grove.
The Street & Smith Records includes periodical, serial, and books-in-series publications; 16 mm films of The Shadow; and radio scripts for the American, Australian, and South American broadcasts of The Avenger, Doc Savage, Chick Carter, Nick Carter, and Sonny Tabor series. The SCRC also holds scrapbooks of clippings and other memorabilia relating to Street and Smith as well as a group of publications collected by the publisher.
Rare Books and Printed Materials
SCRC has items from many highpoints in the history of printing and book illustration. Examples include two leaves from the Gutenberg Bible, the first illustrated medical book (Fasciculus medicinae), an original set of William Blake's Songs of Innocence, the Kelmscott Chaucer, virtually all of the books illustrated by N. C. Wyeth, and a complete set of Audubon's Birds of America.
Useful search terms to locate these items in the catalog include "printing - specimens," "chromolithography," "illustrated," "photobook," "printing - New York," "drawing, design, and illustration," "juvenile literature," and "art - periodicals."
Programs and Events
The Small Press and the Black Arts Movement (Spring 2008)
The Book of Origins: A Survey of American Fine Binding (Spring 2007)
The Art of the Book, The Book as Art (Spring 2007)