Pulp Literature and Science Fiction
Special Collections Research Center
Page featured image content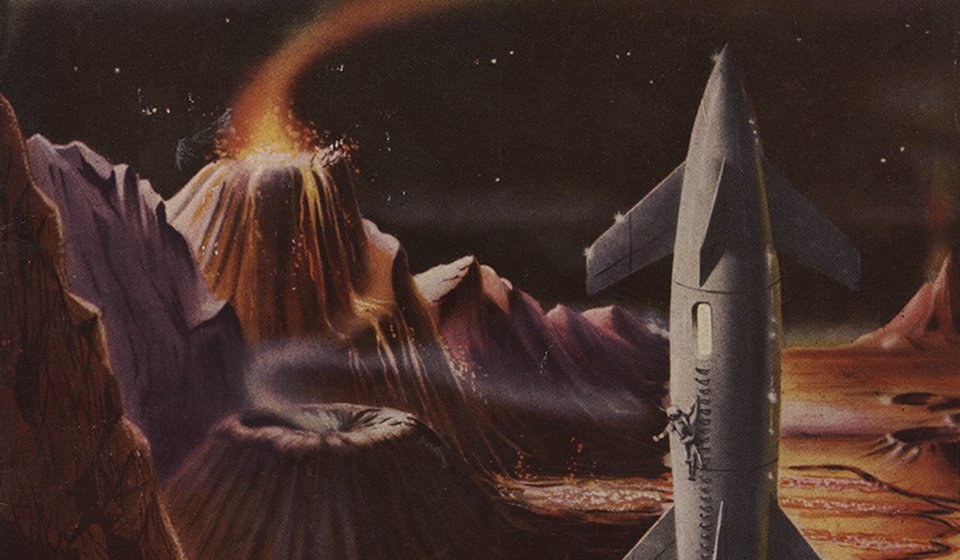 Page main body content
In the mid-19th century, mechanization helped to give rise to "dime novels" and story papers, inexpensive, cheaply-produced publications that catered to the tastes of an increasingly literate, largely working-class population. Stories of true crime, western adventure, and romance appeared in titles like Street and Smith's New York Weekly and Boys and Girls of America. In the early 20th century, the popular fiction baton passed to "pulp magazines" like Argosy, Weird Tales, and The Shadow. These publications featured lavish, full-color cover illustrations, and contributed to the development of genre, most notably science fiction.
The term "science fiction" was coined by Hugo Gernsback, an immigrant from Luxembourg whose publication Amazing Stories would become perhaps the most recognizable pulp magazine. Gernsback was not just a publisher, but a literary agent, writer, and popular spokesperson for America's technological imagination. He was also a figurehead for fans of the genre a mantle that would pass to Forrest J. Ackerman. Syracuse is home to the records of Street and Smith, the papers of Gernsback, Ackerman, and many other pulp and science fiction writers, editors, and publishers.
Archival Materials
Digitized Materials
Audio and Visual Materials
The Street and Smith Publishers Records include 16mm films of The Shadow, which have not been digitized.
Rare Books and Printed Materials
Near complete runs of Street and Smith titles like New York Weekly, The Shadow, Doc Savage, and Nick Carter (most of these are bound), Ace Books titles like Ten Story Detective, Flying Aces, and Western Trails (unbound), and Gernsback's Amazing Stories (unbound) as well as his more obscure publications like Sexology and Radio News. Titles in our holdings that are not affiliated directly with archival collections include Weird Tales, Super Science Stories, and Astonishing Stories. We also hold a collection of science fiction mass market paperbacks that date from the 1950s to the 1970s.
Useful search terms to locate these items in the catalog include "pulp magazines," "popular literature - periodicals," "dime novels," "story papers," and "science fiction."
Programs and Events