The Silent Scream: Conflict in Novels without Words
Special Collections Research Center
Page featured image content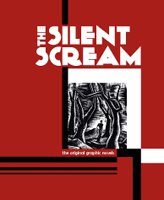 Page main body content
Bird Library
09-07-2010 to 01-03-2011
Syracuse University Libraries' Special Collections Research Center (SCRC) has amassed a fine collection of graphic novels, or novels without words. Selections for display were made in keeping with Syracuse Symposium theme of "conflict."
In addition to conflict, novels without words often portray a quest for self-fulfillment or social justice. Because of their historical context, they may also depict the struggle between the individual and the industrialized world. Similarly, the law, the police and the armed forces may all be viewed as instruments of repression in graphic novels.
The artists represented are William Gropper (1897–1977), a caricaturist, cartoonist, book illustrator and social activist in the causes of labor; Laurence Hyde (1914–1987), who produced wood engravings and linocuts for books, as well as pen-and-ink illustrations for various left-wing journals; Frans Masereel (1889–1972), creator of stark and moving woodcuts; Giacomo Patri (1898–1978), who helped to promote the growing labor movement through illustration of union organizing pamphlets; John Vassos (1898–1985), commercial artist and book illustrator; and Lynd Ward (1905–1985), wood engraver known for his portrayal of quests after social justice and the fulfillment of human and artistic potential.
Read more about the Illustration, Printing and Publishing at the SCRC
Read more about the Radicalism in the Arts Collection at the SCRC