Belfer Audio Laboratory and Archive
Special Collections Research Center
Page featured image content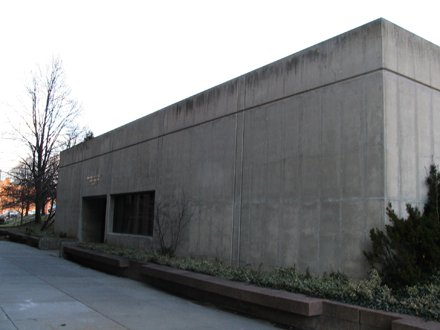 Page main body content
Construction Began: May 1981
Dedicated: November 5, 1982
Building Occupied: May 1982
Cost: $600,000
Contractors: Heuber-Breuer Construction Company
Location: 222 Waverly Avenue; immediately east of Bird Library, built partially into the hillside
Space: The Laboratory comprises a recording studio with two control rooms, one of which is used exclusively for sound preservation work.
Notes: The Belfer collects, catalogs, and stores early cylinder and disc recordings; restores and preserves audio recordings, performs research in sound, collecting and dissemination of recorded materials. This was the first time a building anywhere in the world was dedicated to the restoration and preservation of audio recordings. The original collection was founded in 1963 with the acquisition of the Joseph and Max Bell Collection.
The Belfer is connected to Bird Library by an underground tunnel. Construction of the building was funded by Diane and Arthur B. Belfer and the Jon Ben Snow Memorial Trust.