2018-2019 New and Expanded Resources
Resources Update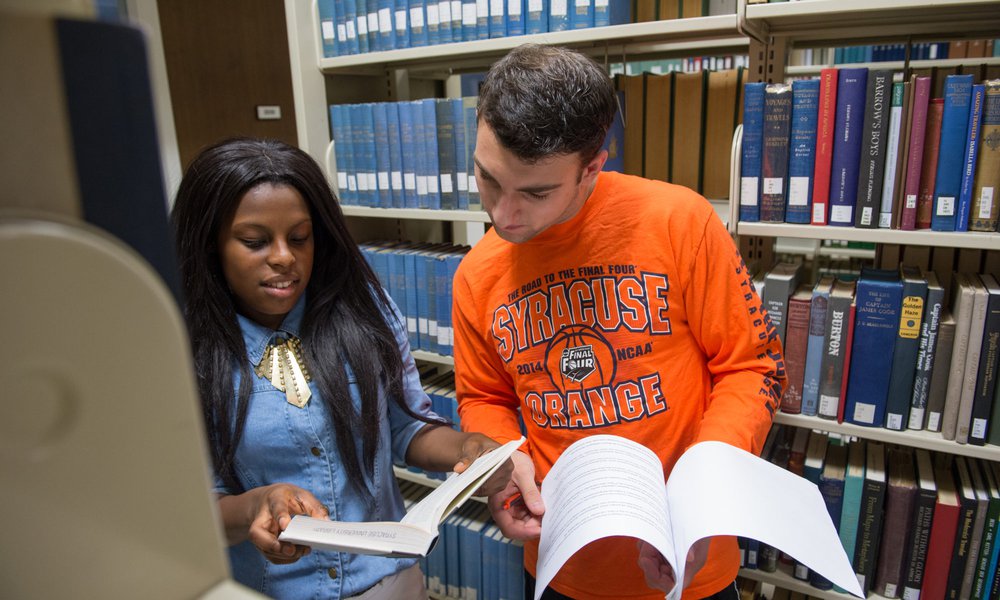 AccessEngineering: An engineering reference tool that provides access to engineering reference information published by McGraw Hill, such as Perry's Handbook for Chemical Engineers and Marks' Standard Handbook for Mechanical Engineers. Includes books, instructional videos, interactive graphs, and an Excel calculator tool to streamline calculations.
AccessScience: Includes dictionary terms and research updates in all areas of science and technology. This is the electronic version of the comprehensive McGraw-Hill Encyclopedia of Science and Technology.
Agricultural & Environmental Science Database: Includes AGRICOLA, TOXLINE, Environmental Sciences and Pollution Management (ESPM), and Environmental Impact Statements (EIS) databases. It includes scholarly journals, trade and industry journals, magazines, technical reports, conference proceedings, and government publications. Topics include pollution on people and animals, environmental action, and policy response.
ASSIA: Applied Social Sciences Index and Abstracts: A social science and health information indexing and abstracting tool covering health, social services, psychology, sociology, economics, politics, race relations and education.
ATLA monograph series: Jewish Studies Perspective, 1800-1918: Books from 1800-1918 covering Jewish culture, theology, Hebrew language, poetry and more.
ATLA monograph series: Religion and Social Change, 1723-1921: Books from 1723-1921 covering religion and social movements, such as women's rights, church and state, abolition, evolution, education reforms, and more.
American Indian Newspapers: Sourced from the Sequoyah National Research Center at the University of Arkansas at Little Rock and the Newberry Library in Chicago, this collection covers American Indian history in North America from 1828 to 2016 and offers American Indian perspectives on federal and tribal politics, self-representation, environmental activism, the American Indian Movement, tribal schools and colleges, local news coverage, and more.
Caribbean Newspapers: Newspapers published throughout the Caribbean between 1718 and 1876.
China, America and the Pacific: Trade and Cultural Exchange: Materials, including correspondence, photographs, logbooks, newspapers, and more, covering trade between China and North America from the 18th to early 20th centuries.
China: Trade, Politics and Culture 1793-1980: Documents, including letters, papers, illustrations, and maps, covering events in China from the 18th to the 20th century.
Civil War Primary Source Documents: Primary source documents covering the Civil War, including the years leading up to the war and the fall of the Confederacy, from the collections of the New York Historical Society.
ComDisDome: An indexing and abstracting tool covering the communications disorders literature, with focus on speech-language pathology and audiology.
Diction Police: Diction Police is a resource for lyric diction, containing phonetic transcriptions (IPA) of songs and arias, translations, text readings by native speakers, and in-depth video tutorials.
Early American Imprints Series I: Evans 1639-1800: Updates are now available to this series which includes Charles Evans' American Bibliography, supplemented by Roger Bristol, compiling books, pamphlets, broadsides, almanacs, narratives and more printed in America between 1639-1800, with additional holdings from the American Antiquarian Society and the Library Company of Philadelphia.
Early American Imprints Series II: Shaw-Shoemaker, 1801-1819: Updates are now available to this series while includes American Bibliography of books, pamphlets and broadsides from 1801-1819 compiled by Ralph R. Shaw and Richard H. Shoemaker, with supplements and additional holdings all from the collections of the American Antiquarian Society and the Library Company of Philadelphia.
Esquire: Searchable page image archive of Esquire Magazine from 1933 to 2014. Topics covered include popular culture, entertainment, and men's fashion.
Gateway to North America: People, Places, and Organizations of 19th Century New York: Manuscripts, travel guides, maps, and other sources covering New York City from the 18th through early 20th centuries. Topics covered include industry, commerce, and immigration, from the collections of the New York Historical Society.
Hispanic American Newspapers: Hispanic American newspapers published in the United States from 1808 to 1980.
Literary Manuscripts: Berg: 19th century manuscripts, including early editions, annotations, correspondence, sketches and more by Victorian authors. From the Henry W. and Albert A. Berg Collection at the New York Public Library.
Literary Manuscripts: Leeds 17th and 18th century verse from the Brotherton Library at the University of Leeds. Includes essays and biographical information.
Latin American Newspapers 2: Newspapers published throughout Latin America between 1822 and 1922.
Music:)Ally: Music Ally provides insight briefings, monthly insight reports, news, marketing reports, trend reports, country profiles, and data on the music industry.
Nation: Searchable page image archive of The Nation magazine going back to its first issue in 1865. Includes articles as well as reviews, letters, poems, and puzzles.
National Review: Searchable page image archive of the National Review magazine from 1955 to the present.
Natural Medicine Comprehensive Database: Offers comprehensive, evidence-based, peer-reviewed content on food, herbs, supplements, general health and wellness topics, sports medicine and natural therapies. It includes information about commercial product manufacturers and the dietary supplements that they develop and a series of tools that help the user account for interactions, nutrient depletion (from prescription and over-the-counter medications), efficacy, adverse effects, and safety during pregnancy and lactation.
Political Extremism & Radicalism in the Twentieth Century: Archive of primary source political extremist materials from collections such as the American Radicalism collection (Michigan State University), the Hall-Hoag Collection of Dissenting and Extremist Printed Propaganda (Brown University), the Searchlight Archive (University of Northampton, UK) and the National Archives (UK). Content includes oral histories, ephemera, campaign materials, government records, and more.
RIPM Preservation Series: European & North American Periodicals: Contains the collection titles "European and North American Periodicals," including over 100 full-text music journals. The periodicals in the collection deal extensively with musical life in the United States as well as Belgium, Bulgaria, Canada, Croatia, Czech Republic, Denmark, Finland, France, Germany, Hungary, Italy, Poland, Portugal, Russia, Serbia, Spain and the U.K. Content does not overlap with RILM or with RIPM Full Text.
Sage Business Cases: Case studies from throughout the global business environment integrated with SAGE's journal, book, video, and reference content.
Sage Datasets 2: Datasets representing quantitative and qualitative analytical methods in the social sciences.
ScienceDirect: Now includes full-text access to more than 32,000 ebooks in all disciplines.
Sports Illustrated: Searchable page image archive of Sports Illustrated magazine from 1954 to 2000. Covers professional and amateur sports as well as popular culture, business, and politics.
Taylor & Francis: The Taylor & Francis ebook platform now includes titles from 2018 and 2019 in Math, Environmental Science, Energy, and Clean Technology.
Time: Searchable page image archive of Time Magazine, from March 1923 through December 2000. Includes photographs and advertisements.
Additionally, Syracuse University Libraries has pledged support of Knowledge Unlatched to provide access to STEM ebooks and has become the 51st institutional member of TRAIL, the Technical Report Archive & Image Library.
Select New Journals