30th Anniversary of the Americans with Disabilities Act
Petrina Jackson, Director of SCRC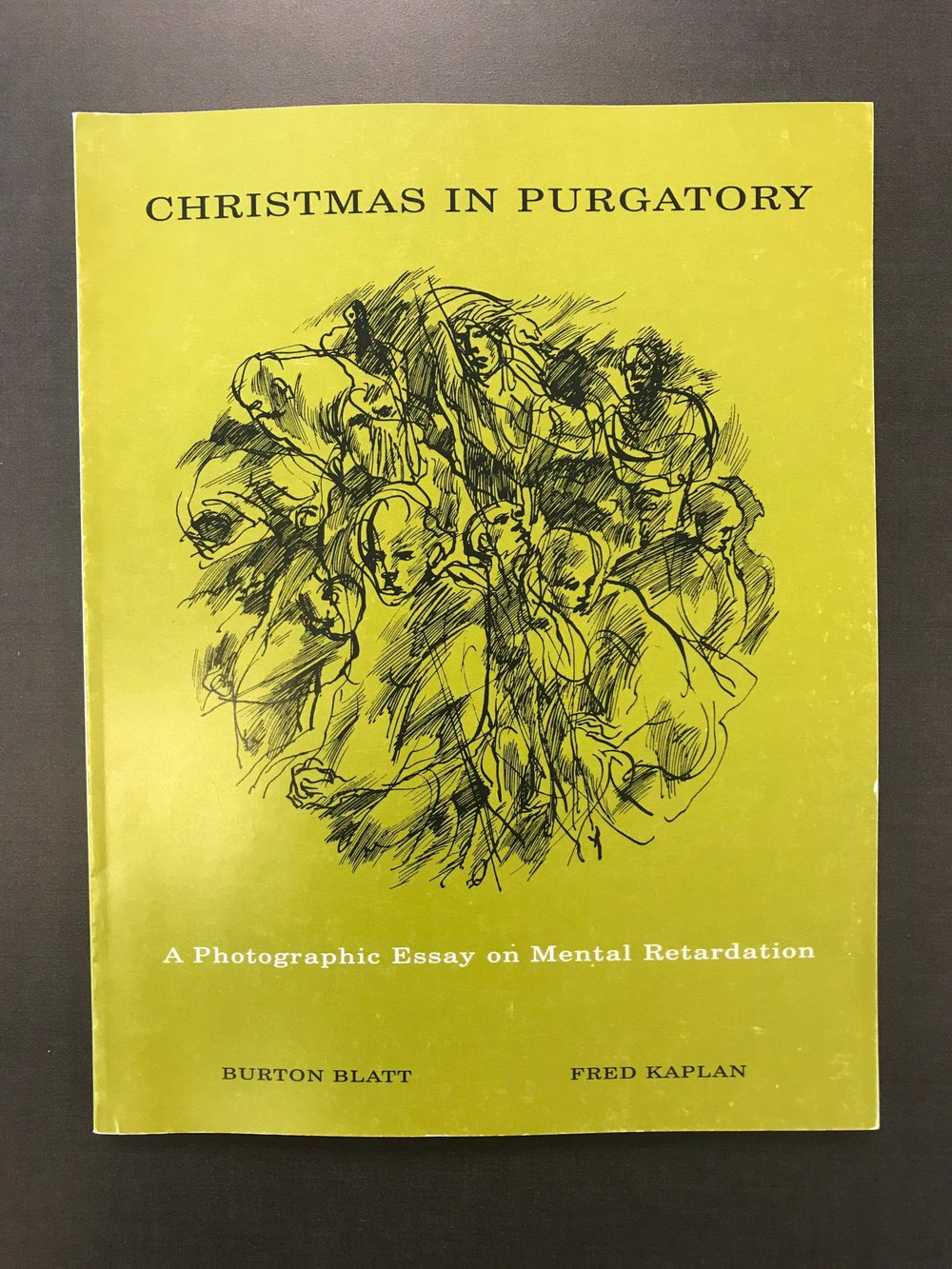 by Petrina Jackson, Director of SCRC
This fall semester, we planned on launching an exhibition honoring the 30th anniversary of the Americans with Disabilities Act of 1990. However, the pandemic abruptly interrupted those plans. Transitioning to working at home left us with no access to our collections, so researching, selecting, and writing about our materials were temporarily suspended.
Because of these uncertain times, we have decided to take another path. Instead of having an onsite exhibition, we will be highlighting some of the stories from our collections related to disability histories and studies in the form of virtual short video clips.
Syracuse University's School of Education played a foundational role in developing Disabilities Studies, and because SCRC is the home of the University Archives, we hold the papers of some of those SU professors who made significant contributions to the field, like William Cruickshank and Burton Blatt. We also have records from outside of the University that relate to the topic of disability studies more broadly across the state of New York. Inside Albany, a weekly television news program from the state's capital, features segments that amplify the voices of the disabled. The Willowbrook Collection, relating to Geraldo Rivera's 1972 exposé of conditions at Staten Island's Willowbrook State School for people with intellectual disabilities, contains film, photographs, pamphlets, correspondence and more. These are just a few of our holdings in SCRC that tell some of the stories of the disabled community.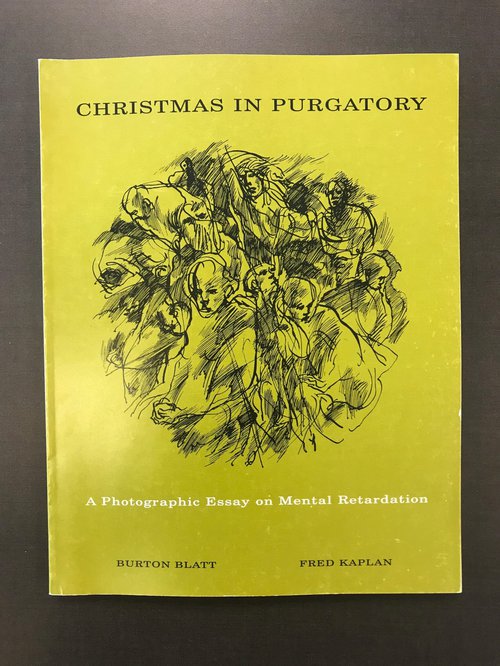 The cover of Christmas in Purgatory: A Photographic Essay on Mental Retardation by Burton Blatt, published in 1966.
Exhibitions usually highlight what an institution has in its collections, but it is important to note and acknowledge what stories are missing from this narrative. These gaps inform us of areas that we need to further develop our collections to make a more accurate and unmediated picture of the many communities of disabled people. To this end, I have sought to learn about other voices that have been excluded from the official record. One source is the recently published book, Disability Visibility: First-Person Stories from the Twenty-First Century, edited by Alice Wong. The book spotlights a diversity of people who tell their own whole and complex stories. Stories like these need to be included in the archives.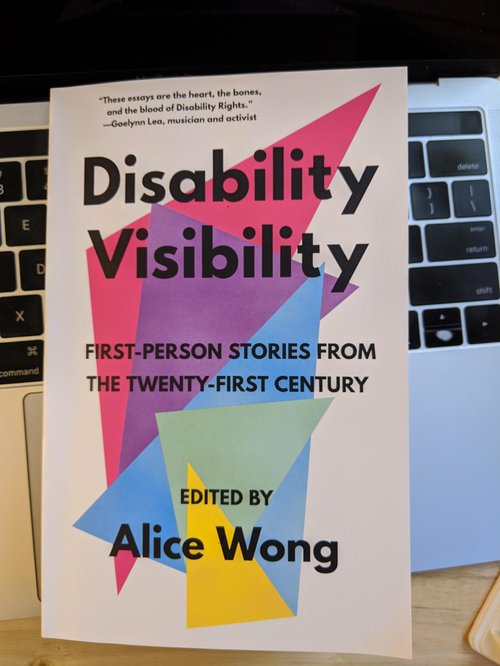 The recently published book, Disability Visibility: First-Person Stories from the Twenty-First Century, edited by Alice Wong.
We look forward to sharing with you some of our collection materials that highlight the field of disability studies and the lives of disabled persons in the upcoming months. While telling these stories, we acknowledge those that are absent from the official record and are committed to widening the circle of voices, creating a richer telling of the disabled community.