Asian American Pacific Islander Heritage Month 2023
This curation of books explores the different themes of the AAPI stories including mental health, identity, immigration, invisibility and the Asian American experience.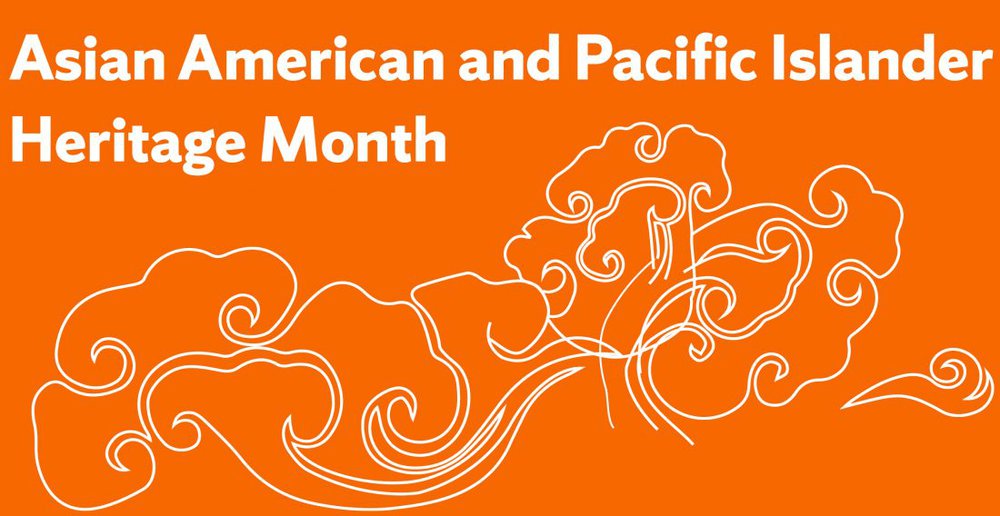 by Leah Kim '26 (B.S. Candidate in Public Relations & International Relations) and Michelle Mitchell (Reference and Instruction Librarian)
Brief History of AAPI Heritage Month
Asian American and Pacific Islander (AAPI) Heritage Month originated from the House Joint Resolution 540, in 1977, which proclaimed the first ten days of May as Pacific/Asian American Week. It was not until 1992 when Congress passed Public Law 101-283 which altered the week to extend to a full month. The reason May acts as the chosen commemoration to AAPI people is due to the first Japanese immigrant who moved to the United States on May 7, 1843. This was also a commemoration of the completion of the U.S. railroad on May 10, 1869, which was thanks to the help of the Chinse immigrants. While AAPI Heritage Month is celebrated nationally during May, Syracuse University hosts a series of events in April to commemorate and educate the campus community about the underrepresented histories, experiences and challenges of Asian Americans and Pacific Islanders.
AAPI Heritage Month is an intersectional celebration of identity that honors the power of AAPI people in America and how it transcends in the future. AAPI people have a rich history filled with determination and bonds of love that follows through multiple generations. This curation of books explores the different themes of the AAPI stories including mental health, identity, immigration, invisibility and the Asian American experience.
This book exposes harmful narratives about Asian American and Pacific Islander communities being the "model minority" in American society. Tanaya Kollipara uplifts and highlights AAPI voices and experiences to demonstrate how the AAPI identity impacts mental health awareness and care. Kollipara reveals truths about the stigmas experienced around mental health in the AAPI community, and how to move past those stigmas to move toward mental wellness.
A memoir following Tizon's life immigrating to the United States from the Philippines where he struggles to understand his own identity as being Filipino but also a man. The vulnerability of his shame of masculinity highlights the importance of intersectionality, especially in AAPI culture.
A collection of poetry that follows his family's story about the war in Vietnam and immigrating to the United States and growing up in that new environment. It also follows themes of homophobia, discrimination and intersectionality.
This graphic novel follows Takei's encounter under the Japanese Internment Camps during World War II. The often-forgotten stories of Japanese Americans are seen through illustrations of the damage of undermining the experiences of Asian Americans throughout U.S. history that likes to be ignored.
A memoir that focuses on David Chang's startup in the culinary world as he deals with mental illness, while also delving into his thoughts about culture, identity and how this changed his view of America. His journey is focused on his fascination and passion for food.
This database provides peer-reviewed (scholarly) articles, eBooks and other materials relating to the history and culture of the United States and Canada. America: History & Life includes primary source materials, which will highlight first-hand experiences.
Campus Events
Syracuse University's Office of Multicultural Affairs is hosting events for AAPI Heritage Month throughout April in collaboration with other campus departments and student organizations. Be sure to view the list of events and attend those of interest to you!