Collection Spotlight: Entertainment Research Quintet
Five fabulous databases for students and researchers of entertainment.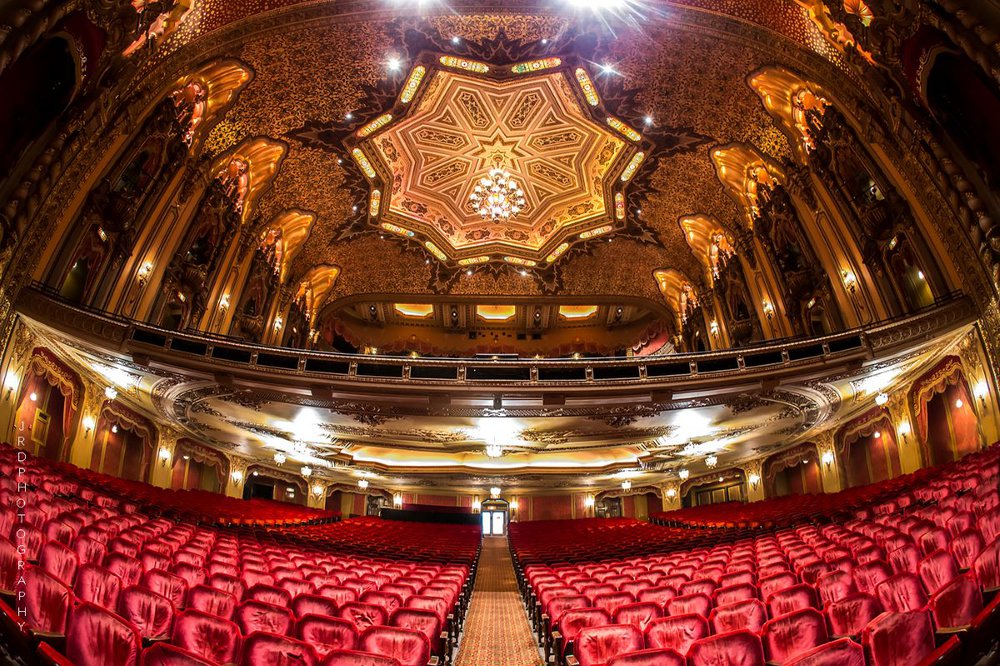 by Michael Pasqualoni, Librarian for the Newhouse School of Public Communications
Entertainment has long been a subject of academic inquiry. It is studied as sets of industries, practices and genres and through critical analyses about who is or is not represented within various types of physical, print, audiovisual, mobile and digital presentation media. Within research are critical views of entertainment programming uses and impacts on individuals and communities, alongside a range of content analysis, comparative studies, creative models, business patterns and ownership of entertainment venues and programs. Research may delve into evolving channels of distribution while cutting across current and historical debates over access to production and distribution, censorship, copyright law, the roles of content creators, advertising and audiences. Discussion abounds around the opportunities and obstacles platforms and programs provide for freedom of expression and the use of channels for spreading misinformation and disinformation. It extends into reviews of the wider social, cultural, political, literary, technological and aesthetic considerations for various types of offline and online digital and non-digital audiovisual entertainment media and social media. Impact can even reach into non-entertainment fields, with considerations and contested points of view about ambiguous intersections of entertainment genres and methods in fields like education or journalism. Some interpretations may reference studies of drama, the arts, fiction, games and gaming that predate the invention of modern electronic information and communications technologies.
At Syracuse University, students or faculty exploring entertainment as a subject domain for their research or course assignments should make optimal use of the Libraries' Summon search engine, lists of business databases and communication databases, and the Libraries Special Collections. In addition, you are invited to take note of these five recommended databases that bring powerful combinations of primary and secondary analysis for most subcategories of entertainment focused research. While these are rarely all the resources on any single topic, they are an excellent combination for students or faculty to employ because of the mixture of current and historical scholarly analysis, trade and industry publications, statistical data with entertainment studies focus, and broad industry overviews and forecasts.
Communication Source: One of the primary aggregators of scholarly journal literature in media studies and mass communications fields, as well as some useful trade and industry and general magazine literature covering many aspects of entertainment studies. For example, uncover a January 2022 article from the journal China Media Research on Tik Tok and microcelebrities that analyzes impacts of short video apps on Chinese culture, or researchers of Netflix will find in Communication Source well over 700 scholarly journal and magazine article references to that well-known streaming video service, with publication dates as recent as 2023 and stretching back to the early 2000s.

Richard K. Miller and Associates Publications [RKMA]: The information overload factor on many entertainment topics can be intense because of the broad popular appeal of content being studied. Therefore, databases leading to sources with concise overviews of industries and markets can be crucial. These RKMA publications, all with 2023 publication dates, are often hundreds of pages in length. Think of these as one stop shop encyclopedias filled with relevant summaries and consumer and audience data. Within the volume entitled Entertainment and Leisure Market Research audience demographics and market research summaries cover television and streaming video (for instance, look-up market share data for services like Netflix or Disney+). This volume also covers the market factors for eSports, casinos, camping and glamping, museums, performing arts destinations and many more types of leisure activities and entertainment media. Within the available RKMA volumes themselves, other titles of interest cover Sports Marketing (pull up discussion and data about sports betting or concessions) and Consumer Use of the Internet and Mobile (you could complement the scholarly article-based discussion of Tik Tok located in Communication Source database with some of the audience market share data about Tik Tok from an RKMA report).

Insider Intelligence eMarketer: A third party aggregator of a wide variety of standalone and bundled statistical data tables, this resource identifies when the source of information is eMarketer versus data pulled in from other partnered sources. See "media and entertainment" under eMarketer's menu "more industries." If your research is focused on advertising or marketing elements within entertainment, go to the menu "advertising & marketing." You can also search by entering simple keywords, with subsequent results filtered in the left column by content type options (select data charts vs. forecasts vs. articles vs. video or audio). Left column search result filters also help narrow the focus by industry of interest or by geographic regions or country names. eMarketer can be used to reveal statistical data tables that show the time spent with magazines by consumers in France, or the numbers of Tik Tok users in Latin America, sorted by country name. The Libraries has numerous databases which focus primarily on statistical data. However, some of them lean heavily toward political and economic data pertinent to non-entertainment subject matter. Researchers in entertainment genres will want to be sure to consider Insider Intelligence eMarketer.

Statista: Similar to eMarketer, but drawing in other sources as well, this is a useful one stop numeric data aggregator platform for researchers probing both entertainment and non-entertainment related datasets. Valuable categories here include Statista's "digital and trend reports," as well as their "industry and market reports." Categories under their industries list include media; sports & recreation; advertising & marketing; and travel, tourism and hospitality. Like eMarketer, enter simple search terms. For example, typing in the name of a media platform (e.g., Tik Tok or YouTube) or the name of a broadcast media network (e.g., CNBC or Comedy Central), will bring back relevant data tables and sometimes more lengthy analytical reports classified as "consumer insights" and "industry insights." For instance, within Statista you can pull a data-filled multi-page PDF consumer insights report on Tik Tok users in the United States or demographic information on active users of Tik Tok in Italy. Or you can search a general content type term like "magazines" to bring back data about which magazines have the largest monthly audience in the United States or statistics and facts about leading women's and fashion magazines in Germany. For televised media, search queries for terms like "late night" or "Colbert" or "Saturday Night Live" or "SNL" for viewership data for those programs or comparative viewership statistics distributed across multiple late night television talk shows as a genre.

Entertainment Industry Magazine Archive: While the Communication Source database is valuable in its inclusion of recent scholarly and non-academic magazine discussion on topics within entertainment research, here is a wide array of more deeply historical full page image trade publications. This database can complement data explored about current late night TV talk shows located within Statista with, for instance, more deeply historical and longer form discussion within published entertainment trade papers. For example, retrieve trade literature within Entertainment Industry Magazine Archive about pioneers of the late-night TV genre, like "Johnny Carson," "Jack Paar" or "Steve Allen." Probe persons of color who broke barriers as TV show hosts in divergent styles of information presentation, infotainment and entertainment, such as "Tony Brown" or "Ellis Haizlip" or "Flip Wilson." Pivot away from television and toward cinema by searching specific historical feature film titles that were hits prior to the emergence of the internet or social media (e.g., Jaws or Gone with the Wind or Rear Window). Extensive chronologies of full page imaged content includes iconic titles of trade magazines central to entertainment industries in the United States, such as: Variety [1905–2000], Hollywood Reporter [1930-2015], American Cinematographer [1930-2015], Billboard [1894-2000], Broadcasting [1957-1993], Boxoffice [1936-2000], Spin [1985-2000], or Kinematrograph [1907-1959]
To provide feedback or suggest a title to add to the collection, please complete the Resource Feedback Form.