Collection Spotlight: The ARTFL Project
The Project for American and French Research on the Treasury of the French Language (ARTFL) is a cooperative venture between the French government and the University of Chicago.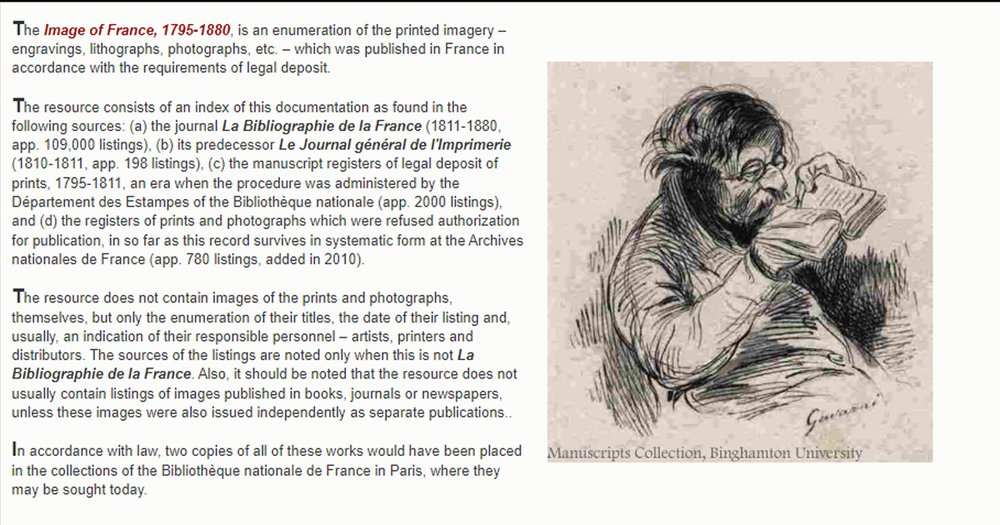 by Barbara Opar, Librarian for Architecture and French Language and Literature
The ARTFL Project is a unique collection of digitized primarily French language titles, ranging from classic literature to literary criticism and philosophy. The collection includes both publicly accessible as well as subscription databases. Public resources of note include Diderot and d'Alembert's Encyclopédie and the full text of 1,600 classic plays from the sixteenth to the mid-twentieth centuries. Other important reference works included are dictionaries like the Trésor de la Langue française.
ARTFL subscription databases range from the main ARTFL-FRANTEXT database of over 3,500 texts to 500 novels of the nineteenth century. The ARTFL-FRANTEXT database allows for searching keywords in context within a specific French literary work or across the almost 3,000 texts. Additional databases include Textes de Français Ancien, consisting of over 100 works from the 12th through the 15th century as well as a database of philosophical works in French from the Renaissance to the 20th century.
ARTFL is an important source for resources on the French Revolution. Here the researcher will find three public databases: Newberry French Revolution Collection, La Loi de la Revolution française 1789-1799, and Les journaux de Marat. Histories de la Revolution Français is a subscription database.
While ARTFL is mainly a French language resource, it does incorporate both general resources like Practices and Legacy of 18th Century Culture as well as materials in other languages such as the Opera del Vocabolario Italiano and South Asian dictionaries. ARTFL contains invaluable resources but is not designed for the novice user, especially in terms of retrieving just the full text of specific titles. But with patience and persistence, the researcher will discover and have access to a wealth of remarkable scholarly sources.
To provide feedback or suggest a title to add to the collection, please complete the Resource Feedback Form.