Giving Thanks for our Sound Beat Partners
Thankful for the support of staff, interns and campus partners.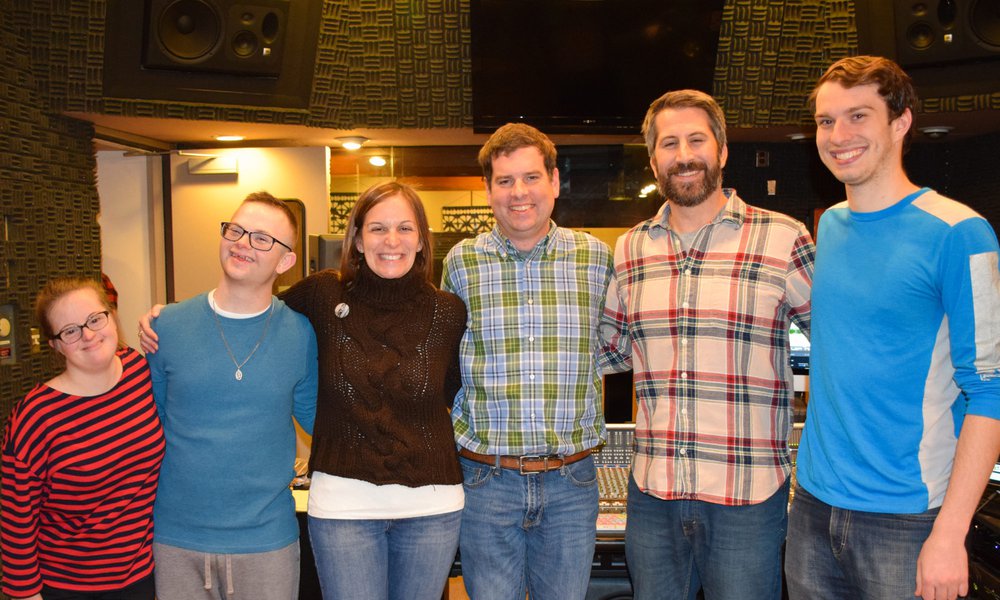 by Jim O'Connor, Producer of Sound Beat
Producing audio episodes and projects for Sound Beat and Access Audio requires cooperation between many Libraries partners. I'm continually thankful for the support of staff from Belfer, Special Collections Research Center, and the librarians who help to guide research for these projects. Furthermore, an enjoyable part this job is interacting with students on a daily basis. The program has benefited from the hard work and insight of gifted students, especially over the past few years as our internship opportunities have grown more robust.
Sound Beat interns help to set programming schedules, write episodes for our 90 second on-air interstitial segments, perform quality control on our website (soundbeat.org), post on social media, and support distribution to our more than 360 stations across the globe. In addition, through their work with Access Audio creating longer form audio programming, they are gaining firsthand experience in the various stages of audio book and documentary production. They interact regularly with partners across the Syracuse University campus, including WAER, school and college partners, and University counsel. At Bird Library they receive invaluable research instruction from librarians including Rachel Fox von Swearingen and Patrick Williams. Over the years we've worked with impressive students who have won awards and honors for academic performance during their tenure at SU.
Through the Sound Beat class partnership, I have had the opportunity to work with hundreds of SU students, including those in honors and musicology classes. I enjoy instructing them on how to write scripts designed for an audience's ears rather than eyes. The process usually starts with students using audio archive research to create a longer form written piece, which gradually is revised into a concise, informative, and entertaining 90 second script. The best of these student-created pieces are selected to air in the 360 markets where Sound Beat is carried — across North America, the Philippines, and even New Zealand. Each semester brings a new class of fresh students with unique perspectives and interests that come through in the pieces they select and write.
We've also been proud to partner with the Taishoff Center for Inclusive Higher Education's InclusiveU program, working with students with intellectual and cognitive disabilities. InclusiveU students have contributed immensely to numerous audio productions that will be released in the coming year and have aided our goal of becoming a model of inclusivity and accessibility across campus and beyond.
I consider it a great privilege to play a role during an exciting and formative time in these students' lives. I'm excited to share our accomplishments and show the SU community what's coming from all of us at Sound Beat and Access Audio in 2020.