New Student Checklist: What You Need to Know
Whether you're a first-year or transfer student, arriving on campus for the first time after learning virtually, or haven't had the chance to explore the Libraries, here are some tips to help you get ahead and start the semester off strong!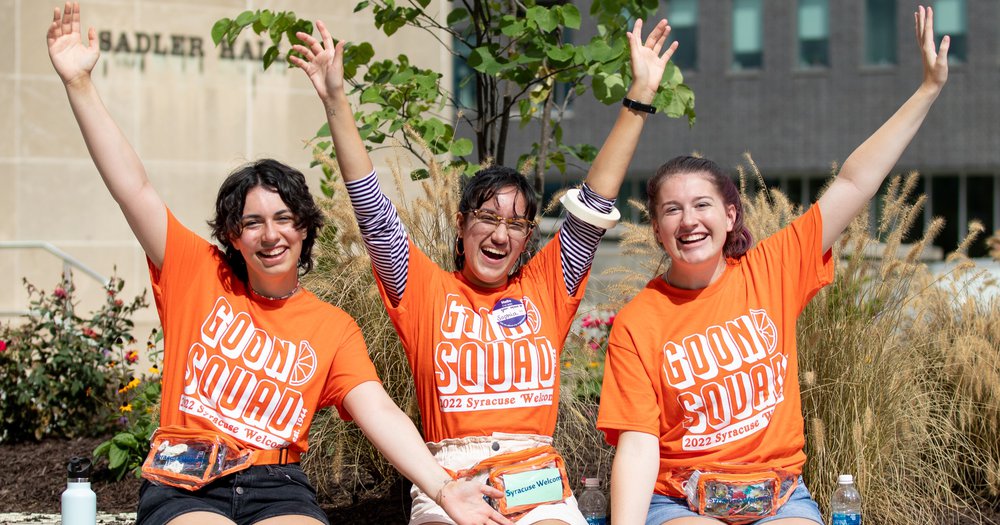 Visit the Libraries.
Yes, there's more than one on campus! Depending on your area(s) of study and interests, you may want to visit:
Bird Library, next door to the Schine Student Center, provides resources for humanities, social sciences, audiovisual, government publications, and maps. It is the University's main library, with seven floors of resources and spaces. Here you can find plenty of comfortable study spaces, including reservable private and group study rooms, computer workstations, and designated quiet spaces. Here you will also find the University Archives, where you can learn more about your Orange Family, as well as Special Collections Research Center, which houses rare books and manuscript collections that support research and teaching in more than a dozen subjects.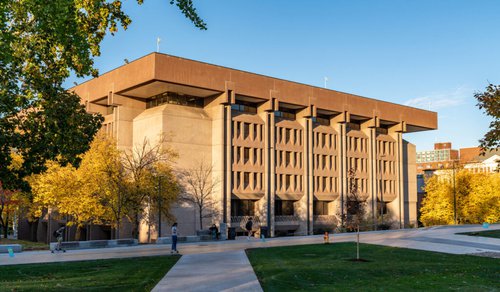 Carnegie Library, located on the south side of the Shaw Quadrangle, boasts a beautiful quiet reading room—the perfect spot for silent study! The Carnegie Library Computer Workstation (Room 208) houses printers and 16 public computer workstations. And Carnegie Library Team Rooms are also available for reservation.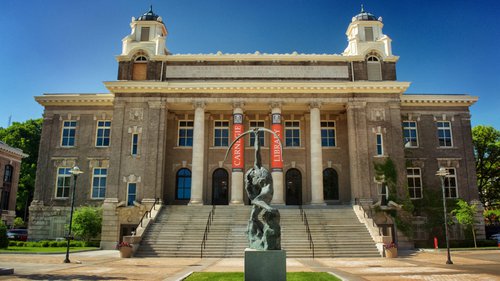 King + King Architecture Library, located on the 3rd floor of Slocum Hall, is dedicated to the School of Architecture.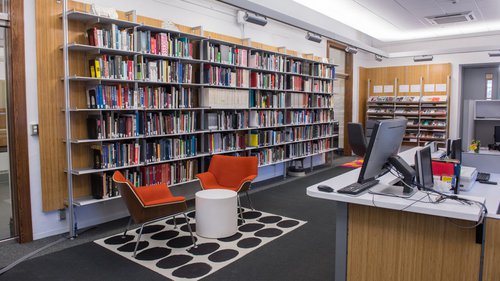 College of Law Library, located in Dineen Hall, curates resources for the educational and legal research needs of the College of Law.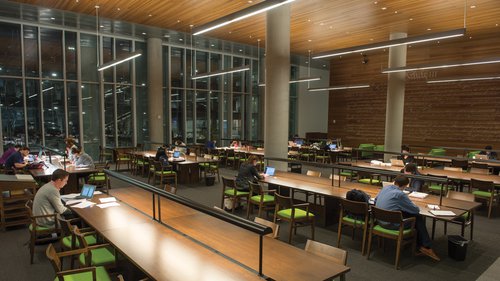 Connect with your subject librarian.
Your subject librarian is an expert in the resources you'll need throughout your academic career and can provide support, consultation and instruction to you around subject-specific collections. In fact, they have curated a number of "Research Guides" with recommended starting points for the subjects you're studying or the classes you're taking.
Find your community—Get involved!
There's a multitude of ways for you to get support and explore your interests at the Libraries:
Sign up for small group or one-on-one tutoring, or get academic coaching at the Center for Learning and Student Success (CLASS), located on the lower level of Bird Library.
Learn more about entrepreneurship, or get help starting your own business, at the Blackstone LaunchPad, located on the 1st floor of Bird Library.
Conduct undergraduate research through the Office of Undergraduate Research and Creative Engagement (The SOURCE), located on the 2nd floor of Bird Library.
Visit the Digital Scholarship Space (DSS) on the 4th floor of Bird Library, a laboratory and classroom area designed for the study and creation of digital artifacts and experiences. They have gaming, software, and virtual reality goggles. Plus, games are available for borrowing from the 3rd floor Service Desk.
Imagine the world differently through study abroad opportunities with Syracuse Abroad @ Bird on the Lower Level of Bird Library.
Become a Libraries student employee! With over 150 student employees in many interesting departments, the Libraries is a great place to work.
Have a question? We're here to help!
Whether you need help finding a resource, citing sources, or general Libraries information, you can:
Call us: 315.443.4083
Text us: 315.464.0744
Email us: libref@syr.edu
Live Chat on library.syracuse.edu 24 hours a day, 7 days a week
Visit us in person!
Get to know the printing process and your printing quota.
The Technology Desk on the 1st floor of Bird Library can help with printing, poster printing, scanning, wireless access, copying and use of the campus print management system. Check out our quick how-to video to get started with printing from a Libraries workstation or your personal computer!
Borrow technology equipment and gear.
You can check out laptops, chargers, camera, calculators, headphones and more (for free!), with options at both the Bird and Carnegie Library Check Out desks!
Need to focus? We have a space for that!
Reserve a private or team study room, or explore the Libraries' designated quiet study spaces:
Carnegie Library Reading Room
Quiet Reading Room, Bird Library – located on the Lower Level
Quiet Computing Area, Bird Library – located on the 2nd floor, computer workstations available
Plastics Pioneers Reading Room, Bird Library – located in Room 610 on the 6th floor
Safire Room, Bird Library – located in Room 605 on the 6th floor
Brush up on the research process, including how to cite sources.
This blog post from Giovanna Colosi, Librarian for the School of Education, covers helpful research tips and process recommendations, from narrowing your topic to correctly citing sources.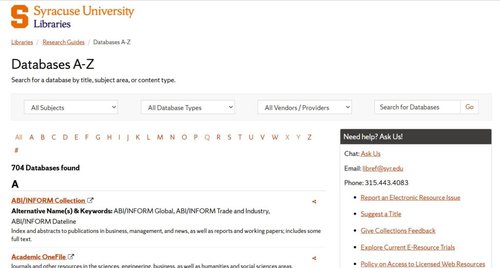 Know how to access Course Reserves.
These are course materials—electronic or physical—that some professors have set aside for you to borrow for a limited time. Course Reserves are searchable online by instructor, department, or course number.
Take a break at Pages Café.
Located on the first floor of Bird Library, Pages Café is the perfect spot to take a study break or relax between classes. Get your coffee fix or grab food to-go using cash, debit, credit, 'CUSE Cash or Dining Dollars.
Explore the treasures of the Special Collections Research Center (SCRC).
Located on the 6th floor of Bird Library, SCRC houses special collections and archives of world-class importance, including:
SCRC also curates exhibitions around its materials, like the current "Survival Kit: Provisions for your Research Journey," a selection of artifacts, documents, and photographs from the Edwin F. Bushman Papers, a mid-century plastics engineer, and the Plastics Artifacts Collection, guiding students and visitors through developing inquisitive, primary source-based research projects.
Need an item that we don't have? Try Interlibrary Loan!
Sometimes, you may find that a book or article you're searching for isn't available at Syracuse University Libraries. Through our Interlibrary Loan service, you can request an item to be borrowed electronically or physically from other libraries. Simply go to ILL request and your item should typically arrive within one week!
Request accessible materials.
Do you need items in an alternate format for accessibility? We do that, too. We can also provide you with assistive technology, campus and local accessibility resources, and Libraries building information.