Digital Underground: Conversation with University Archivist, Meg Mason
An interview conducted with Meg Mason in September 2020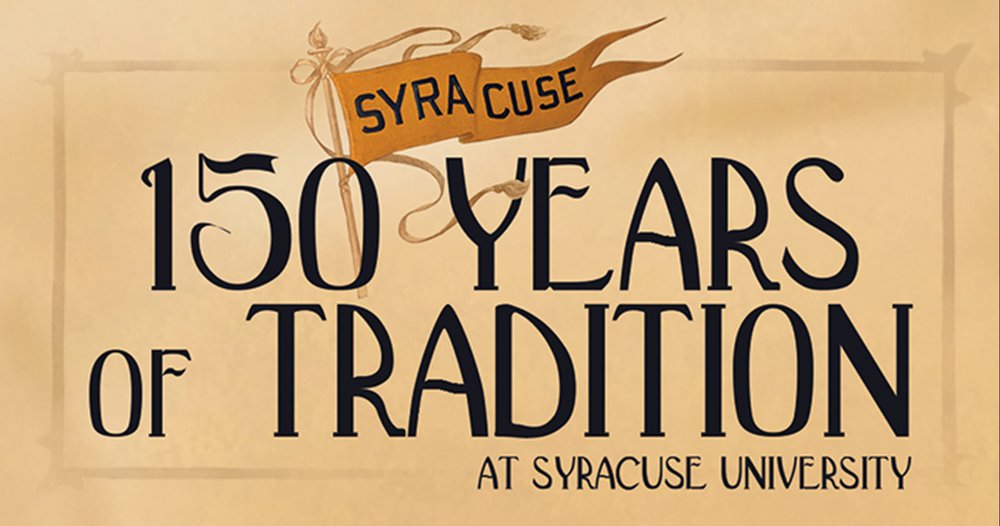 by Brittany Bertazon, Graduate Assistant for Digital Library Program
Web Archives, Digital Exhibitions, and COVID-19; a Conversation with University Archivist, Meg Mason
2020 was Syracuse University's sesquicentennial or 150th anniversary.  In the months leading to the official March 24th birthdate, monumental exhibitions, events, and resources were devoted to celebrating this historic milestone. Unfortunately, 2020 did not unfold as anyone could have imagined. The University closed its buildings abruptly just before the March jubilee due to the pandemic and remained physically closed for five months. The Special Collections Research Center Reading Room on the 6th floor of Bird Library, one of the sites where University Archives are physically accessed, has yet to fully reopen to students and the surrounding community.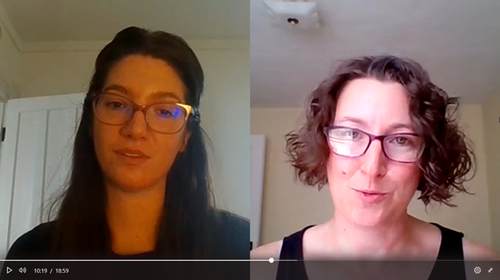 Brittany: How did COVID-19 impact your work?
Meg: It was unfortunate because we had one last big programming in March for the actual birthday of the University, March 24th. And we had a pop-up exhibition planned with everything ready to go. We had just printed out the item labels and then we shut down. What has happened [is] that people have suffered, and I want to acknowledge that…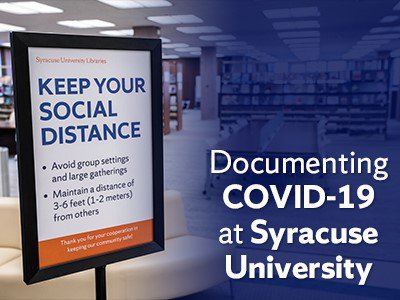 We immediately started putting together a project for documenting the pandemic and the University's response to it. We have been collecting content, mostly digital content, of the University's official response, but we also wanted to get a sense of how students, faculty, and staff were responding individually. So, we worked with the Libraries' Information Technology team to create an online portal in which anyone with an SU email can submit digital content that documents their own personal experience about the pandemic. Anything from working from home to an audio file to video to capturing social media content.
"We usually just wait for the materials to come to us. But [with] such a moment in history, we really wanted to see what we could get now, and we are not the only university or college doing this. It is very widespread. I learned a lot from other college and university archives, what their webpages are saying, and what they are collecting."
Brittany: So, what does a typical day look like for you at this time?
Meg: [laughter ensues] I do not know if I really have a typical day, the last year hasn't been very typical. Not just because it's 2020, but also because we have been preparing for and engaged in the University sesquicentennial, so up until we were all sent home for the pandemic, it was all very hectic. I was heavily involved in programming for the sesquicentennial.
It is a variety of things; it depends on what is going on. I do a lot of collections management, communicate with donors, as well as work with campus offices to coordinate transfer of the records to the archives. I then do collections management where I deal with what's going to happen with those collections, oversee processing of collections, creation of finding aids so that researchers can access them. Sometimes I answer reference questions. I also do instruction sessions and other programming, such as curating exhibitions.
Brittany: Quite a lot on your plate. How does your role contribute to the Digital Library Program (DLP)?
Meg: I was brought on less than a year after the DLP core team was created [in 2017]. I think it was recognized that there should be more than one staff member from the Special Collections Research Center on the team. Mike [Dermody, Digital Preservation and Projects Coordinator for SCRC] plays a different role in special collections, as well as on the team, than I do. I hold more of the collections management and curation stakeholder viewpoint.
Brittany: Is that the only area you focus on as a core member of the DLP? Do you ever explore and contribute to other areas within the team?
Meg: Basically, that is the area that I focus on. With digital projects, I have helped extensively with the project proposal process and testing it. I work with Deirdre Joyce [Head of the Digital Library Program] on that. [I also work on] creating digital exhibitions. I dabble a little in digital preservation in that I am looking at things like web capture and web archiving, though not as extensively as everyone else on the team. I need to move further into that field.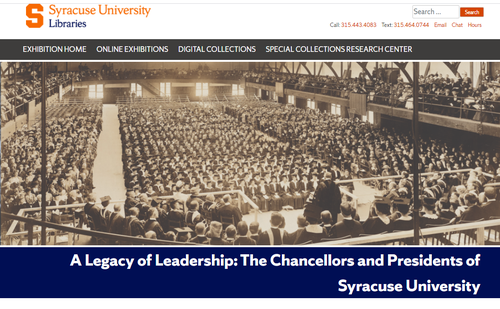 Web capture of "A Legacy of Leadership: The Chancellors and Presidents of Syracuse University" exhibition, University Archives, Special Collections Research Center, Syracuse University Libraries. Curated by Vanessa St.Oegger-Menn, Pan Am 103 Archivist & Assistant University Archivist. 
How are Syracuse University Libraries' digital exhibitions accessed?
There are several ways to access the digital collections and projects. If you want to browse the collections to see what is available, you can do so through the Digital Collections website. Once you have selected a specific collection to view, you will be taken to an external site where the digitized material is housed.
Most people, however, come to view these collections by way of the Special Collections Research Center page.
Brittany: What kind of equipment, technology, or software do you use most frequently?
Meg: Generally, the collections management software we use is Archivists' Toolkit. I also use a software called Oxygen XML Editor for creating and editing finding aids in Encoded Archival Description (EAD), the XML standard for encoding finding aids.
I use Photoshop a lot because we share our images on social media. The archives have a Facebook page. We are trying to procure Archive-It [web archiving software].
"There is not a lot of awareness about digital preservation. Especially, web archiving. I don't think people realize how important it is to capture what is online because it is so ephemeral. The last six months have been a fabulous example. I have seen the Covid-19 pandemic coverage on the SU's website change sometimes daily. A lot of born-digital materials are now archival. It doesn't have to be old for it to be historically valuable."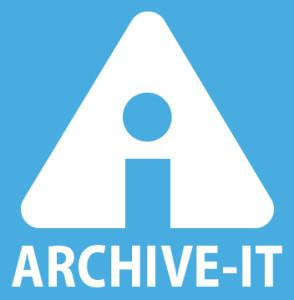 [Note: Since the time of this interview, Syracuse University has obtained Archive-It as the institutional web archiving platform in February 2021. Archivists actively and increasingly depend on web archiving tools or services for storage, open accessibility, and collaboration. Not only does Archive-It serve to maintain a record of the University's web presence over time, but it also fulfills the institutional responsibility in digitally preserving web content of value while further facilitating scholarly research and use of web archives.]
Brittany: What is your favorite DLP project/plan/event/undertaking that you have done so far?
Meg: So far, it has been the digital exhibition for the 150 Years of Tradition at Syracuse University. It is the digital version of the sesquicentennial exhibition that I curated. We were using a new template, a new platform. It turned out really well. Suzanne [Preate, Digital Initiatives Librarian] did a lot of the work as well. I was able to create some documentation for my department on how to do it, so I felt that it was really successful. It went pretty smoothly.
Brittany: What, if any, additions would you implement to the DLP? What ideally would you recommend?
Meg: What we really need is more people. There are roles that need to be filled—from an extra project manager to a metadata librarian to a digital preservation librarian. These are things that we all dabble in, but we aren't true experts, and we don't have the bandwidth to fully fulfill those roles.  It is the reason I have had to turn down digital project proposals, even requests to participate in grant writing for a digital project. If we had a true fleshed-out team with the people, then, I think we could achieve amazing things.
Brittany: What about goals for the program?
Meg: It would be amazing to make [University Archives] collections available online. We have some really wonderful stuff. Implementing Quartex [digital asset management software – see previous blog post which discusses the acquisition of this platform] and transferring our digital content to Quartex has a lot of potential. Right now, University Archives has digital content, but we've held off putting it into the current platform because of logistical issues. I am hoping that with Quartex we can resolve those. We have photos digitized of old buildings on campus, wonderful things that I know not just our students and current Syracuse community but also alumni would absolutely love.
Brittany: When do you feel most fulfilled in your role?
Meg: I feel fulfilled in my role when I have a student employee who is interested in working in archives and I am giving that person real-world experience. So, teaching them how to process a collection, going through a box of new accessions (something new that was donated to us), and seeing with them what we have and how to preserve those materials. It's interacting one-on-one with people about the collections.
Brittany: Do any of your student workers contribute to the DLP as you do?
Meg: Yes, they do. Student workers will sometimes assist with the ad hoc digitization stream by providing the metadata for that material. So, pre-pandemic when something was requested by a researcher or someone else from the outside to be digitized, it was pulled and handed over to our student workers who created the metadata for it and assigned it a file name, and then provided the information for the person who was going to do the digitization. So, they are an important part of our digitization process.
[Note: Student workers are an integral part of SU Libraries' community and executing digital initiatives. The Special Collections Research Center on the 6th floor of Bird Library hosts an assortment of employment and internship opportunities, ranging in areas such as conservation, manuscripts processing, exhibitions, and public services. Check for current openings.]