Vegetables for Victory
Featuring summer garden posters from the collection.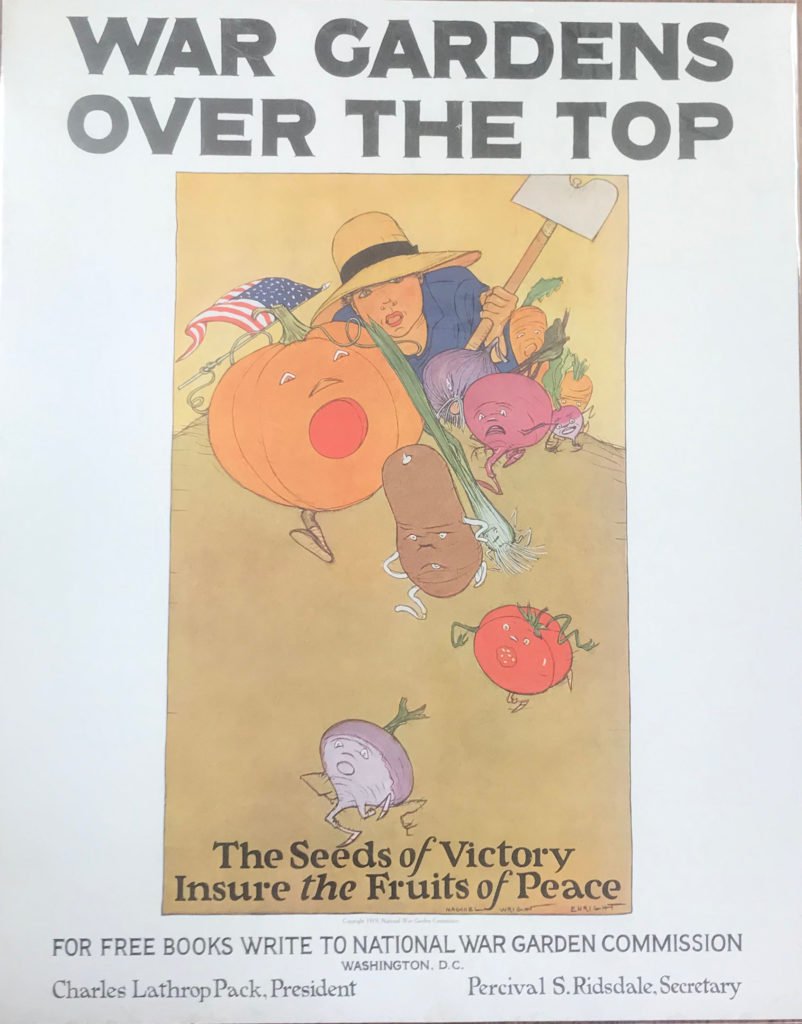 By Grace Wagner, Reading Room Access Services Supervisor
Happy Summer! We're celebrating the arrival of the warmer weather and the beginning of planting and gardening season in Syracuse with this patriotic image.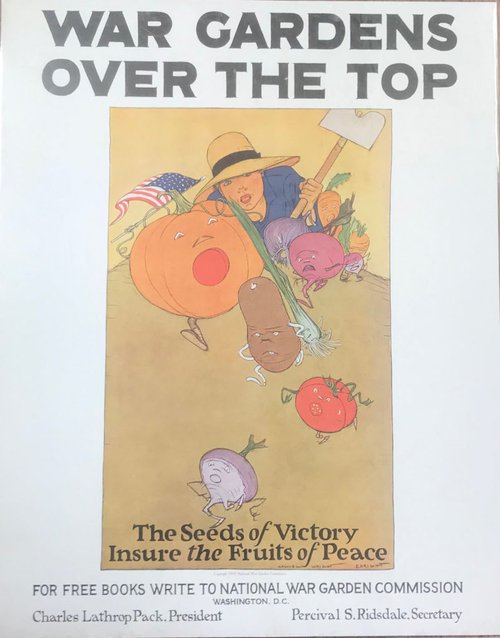 World War I poster encouraging American citizens to plant gardens on the home front.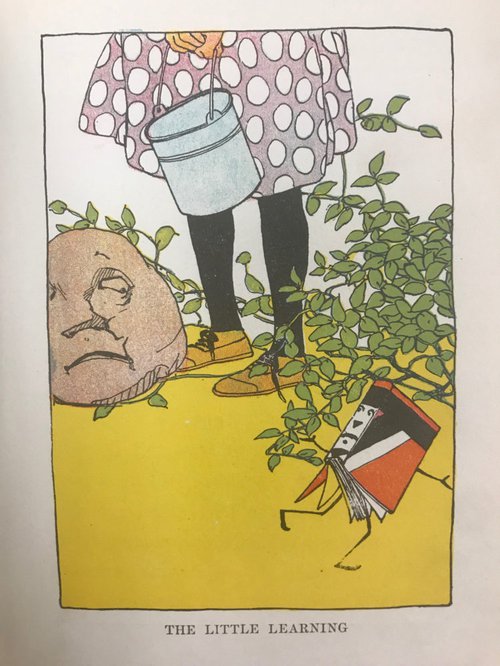 One of Enright's illustrated images in "Twinkle's Enchantment" by Laura Bancroft
This poster, which is titled, War Gardens Over the Top: The Seeds of Victory Insure the Fruits of Peace, was first published by the National War Garden Commission in 1919 as a means of encouraging citizens on the home front to contribute to the World War I war effort by planting their own gardens.
The poster features a charming depiction of anthropomorphic vegetables, led by a restless turnip, trooping towards the viewer. A pumpkin holds an American flag and a gardener, eyes partially covered by a wide brimmed hat, looks on, garden hoe in hand. The lighthearted depiction of cartoon vegetables in this poster might not immediately call to mind traditional war propaganda. There is a reason for this. The illustrator of the poster, Maginel Wright Enright (1881-1966), worked as an illustrator for children's books and periodicals prior to designing several posters for the National War Garden Commission.
Interestingly, Enright's first job as a book illustrator paired her with another heavyweight in children's literature: L. Frank Baum. In 1906, she illustrated The Twinkle Tales, which Baum published under the pseudonym Laura Bancroft. Looking at the illustrations in this book, it is clear that Enright continued to depict some of the same subjects and themes throughout her career. The image featured here from Twinkle's Enchantment, also set in a garden with anthropomorphic objects, bears remarkable similarity to her 1919 propaganda poster.
It makes sense that Enright's whimsical imagery, which had already captured the attention of children in one venue, would be equally influential in another. Enright's War Gardens poster was widely-distributed and encouraged American citizens, schoolchildren in particular, to take practical action by planting gardens, canning vegetables, and reducing unnecessary food spending during the war.
The poster in this post is part of our War Posters Collection (War Posters Collection, Special Collections Research Center, Syracuse University Libraries) and the book is part of the book collection in our L. Frank Baum Papers (L. Frank Baum Papers, Special Collections Research Center, Syracuse University Libraries).
Additional Source
Calvin, P. E., & Deacon, D. A. (2011). American women artists in wartime, 1776-2010. Jefferson, N.C: McFarland. 78.