Archie Collectibles, selections from Nancy Silberkleit's private collection on display at Bird Library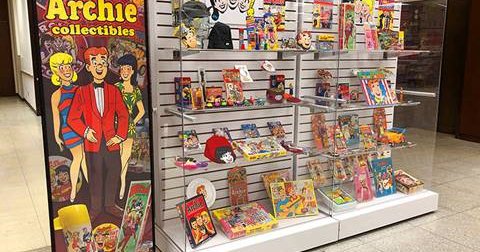 The SU Libraries Learning Commons is is thrilled to be able to showcase an amazing variety of Archie comic memorabilia from the private collection of the Co-CEO of Archie Comics, Nancy Silberkleit.
Thanks for this collaborative effort go to Stephen Singer, Kate Deibel, Natalie LoRusso, and Diane Wiener. Additional thanks to Colleen Theisen of SCRC.
This exhibit is in partnership with the Center on Human Policy, the Burton Blatt Institute's Office of Interdisciplinary Programs and Outreach, the Disability Cultural Center, and the Disability Student Union.
For those interested in comics, Special Collections Research Center (SCRC) holds over 200 collections of comic art, including the Bob Montana Cartoons from the newspaper comic strip version of Archie.
The collection will be on display from April 5 – May 15 on the first floor of Bird Library.