Forever Orange Campaign Gift to Support Launch of Libraries' Orange Innovation Fund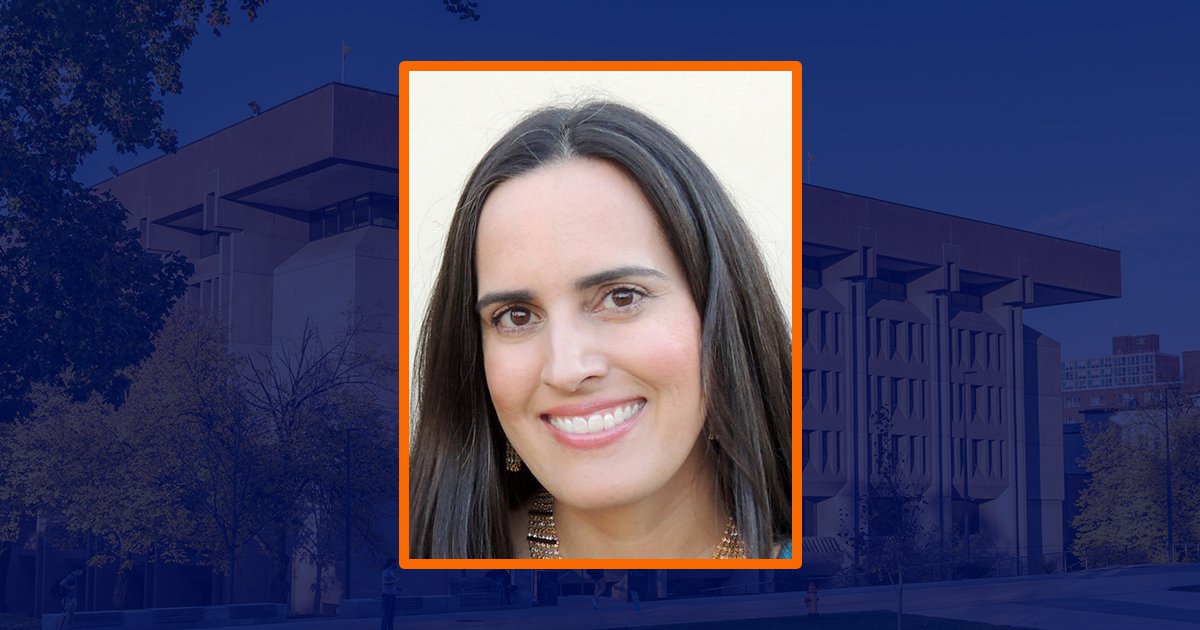 Syracuse University Libraries is launching an Orange Innovation Fund in the Fall 2023 thanks to a generous Forever Orange Campaign gift from Raj-Ann Rekhi Gill '98, a member of the Syracuse University Board of Trustees and an operating partner of Silicon Valley Quad, an angel investing syndicate. The Orange Innovation Fund is a concept to commercialization seed fund for student research initiatives emerging from the Blackstone LaunchPad and other campus innovation programs. The fund is designed to help move student research, scholarly or creative projects from ideation to proof of concept and commercialization by helping overcome some financial barriers students face.
The program will be administered through Syracuse University Libraries, in collaboration with the University's existing research and commercialization programs such as the SOURCE, the Blackstone LaunchPad, Invent@SU, NEXIS, the Innovation Law Center, the NSF Innovation Corps (I-Corps) program at Syracuse, Intelligence ++, Syracuse Center of Excellence (CoE) in Environmental Energy Systems, CASE at Syracuse University (NYSTAR designated Center for Advanced Technology), and the D'Aniello Institute for Veterans and Military Families (IVMF). Applicants can also come through research classes, labs, or independent study programs across campus.
"It's been wonderful to see Syracuse University's Blackstone Launchpad and its other innovation programs be so enthusiastically embraced by students across all disciplines. I hope this new fund will help remove any barriers student entrepreneurs might encounter as they develop their products for market. The US economy depends on the tenacity of entrepreneurs to keep its edge," said Raj-Ann Rekhi Gill. The Orange Innovation Fund supports the University's goal to distinguish Syracuse University for excellence in research, scholarship, student experiential learning and innovation.
"We are so grateful for Raj-Ann's commitment to Syracuse University, the Libraries, and most importantly to the students we serve," said David Seaman, Dean of Syracuse University Libraries and University Librarian. "Through her generosity, students will have the opportunity to apply for grants that will help bring their ideas to fruition, removing barriers to development of their products, services, technology and creativity." Each semester graduate and undergraduate students engaged in commercialization projects will have an opportunity to apply for grants up to $5,000 per award, with a total of up to $50,000 per academic year awarded over five years.
Applicants must identify specific tangible needs related to the development of a product, service, technology or creative work in the discovery, testing, building and/or launching of their initiative. Prospective applicants are encouraged to attend two proposal/grant writing workshops on September 13 and 14 at 3 p.m. in the Peter Graham Scholarly Commons in Bird Library. The workshops will be offered by Linda Dickerson Hartsock, advisor, strategic initiatives SU Libraries, and former founding director of the Blackstone LaunchPad.
The first application round will close September 29, 2023. Applications for funding will be directed to SU Libraries and reviewed by a cross-campus committee. For additional information: orangeinnovation@syr.edu
About Forever Orange: The Campaign for Syracuse University
Orange isn't just our color. It's our promise to leave the world better than we found it. Forever Orange: The Campaign for Syracuse University is poised to do just that. Fueled by more than 150 years of fearless firsts, together we can enhance academic excellence, transform the student experience and expand unique opportunities for learning and growth. Forever Orange endeavors to raise $1.5 billion in philanthropic support, inspire 125,000 individual donors to participate in the campaign, and actively engage one in five alumni in the life of the University. Now is the time to show the world what Orange can do. Visit foreverorange.syr.edu to learn more.