Hand Made Head Extension and Tonal Self Portrait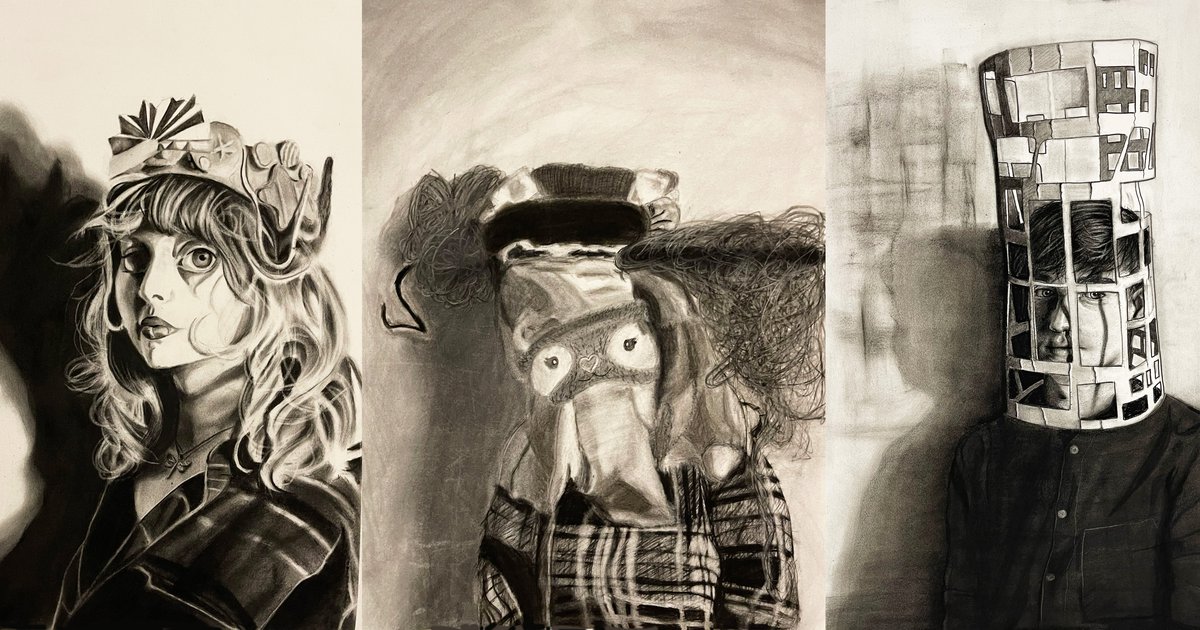 The new Biblio Gallery exhibit on the 4th floor of Bird Library features work from students in the College of Visual and Performing Arts (VPA) School of Art Second Year Studio (ARI202). The exhibit will be on display March 21 through April 16, 2023. Students in Professor Sarah McCoubrey's course designed and created head-piece sculptures that functioned as an extension of themselves. The students were asked to consider how the piece can reveal, express and/or define an important part of their personal biography, experience, ideals and/or sense of self/identity.
For the exhibited drawings, students were asked to explore constructive, continuous and directional mark making (additive, reductive and combination) using Vine and Compressed Charcoal, Charcoal Pencil and Conte Crayon. They each selected an approach to create a drawing with strong a tonal key and contrast, well-described form, attention to surface texture, and, above all, visual interest.
For more information about the Biblio Gallery, contact S. Ann Skiold, MFA, MLIS, Visual Arts and Language Librarian at Syracuse University Libraries or apply to submit an exhibit via Biblio Gallery exhibition form.