JoVE Training Session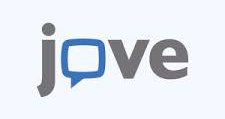 On Tuesday, July 31 the Syracuse University Libraries will welcome Dave Price from JoVE, Journal of Visualized Experiments, to discuss integrating JoVE content into your courses.
Dave will cover:
What is JoVE?
The effectiveness of JOVE in the classroom / labs
How to use JoVE (Best Practices).
Integration into Blackboard.
JoVE Test Assessment Platform.
The session will take place on Tuesday, July 31 from 1 to 2 p.m. in Bird Library, Room 002.
RSVP and let us know that you'll be attending.