Libraries Accepting Applications for Winter 2024 Faculty Professional Development Workshop on the Information Literacy and Technological Agility Competency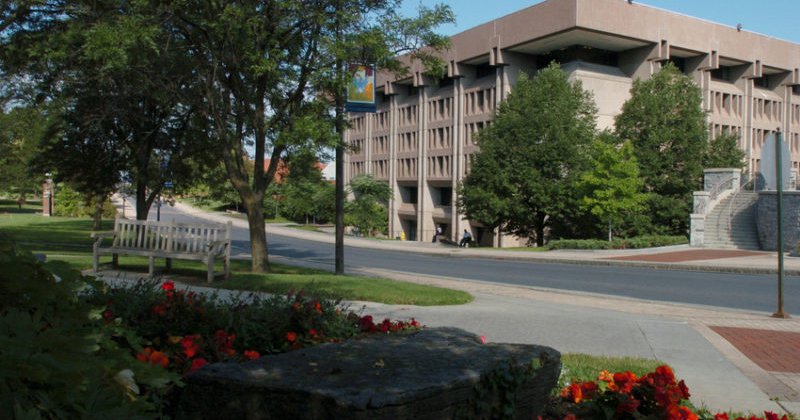 Syracuse University Libraries and the Office of Academic Affairs are accepting applications now through December 1 from faculty members interested in participating in a one-day workshop for Information Literacy for teaching courses tagged (or to be tagged) with the Information Literacy and Technological Agility (ILTA) Shared Competency. Ten faculty members who are accepted and complete the workshop will receive a $500 stipend, jointly funded by the Libraries and the Office of Academic Affairs. The Winter workshop will be held in Bird Library on Wednesday, January 10, 2024, from 9 am to 3 pm with lunch provided. Space is limited; interested faculty must apply online.
This is the second workshop series to assist faculty members in designing learning opportunities aligned with the ILTA rubric and facilitated by Kelly Delevan, Information Literacy Librarian, and John Stawarz, Online Learning Librarian.
"The hands-on assistance from the librarians was amazing, and the overall discussion with other professors was a huge help," said Professor Kyla Garrett Wagner (S.I. Newhouse School of Public Communications), a participant in the Summer 2023 session. "It was great to brainstorm and get ideas from others. I completely rethought the assignment. What was once an assignment that asked students to research and present a court case to the class will now be an assignment that asks students to research a court case and then reflect on the information search process, the successes/barriers, etc., to have a conversation about the information literacy of case law and legal information. The objective will be to discuss the power structures and how authority is constructed and contextual within legal information."
The Information Literacy Program at Syracuse University Libraries seeks to support faculty interested in developing strategies to incorporate information literacy knowledge, skills and attitudes into their teaching. During the one-day workshop, librarians assist faculty in creating new or adapting existing assignments that allow students to demonstrate their learning in ways that align with the ILTA rubric.
"Fantastic workshop!" said Professor Tess Murphy (Maxwell School of Citizenship and Public Affairs). "I learned a great deal about information literacy and how to create related learning activities, and honestly had no idea until now how related my discipline (History) was to information literacy. I was totally unfamiliar with [the] ACT UP [source evaluation method] prior to today and plan to apply it in all my classes."
Faculty are encouraged to apply if they currently teach a course that has been approved for an ILTA tag, are considering adding the ILTA tag to a course that they teach or are interested in designing or redesigning an assignment that will enable their students to meet the learning outcomes as described in the ILTA rubric.
According to Professor Meri Page (College of Visual and Performing Arts), "[There were] so many great resources for framing student competencies and improving literacy technology and research skills. It was also SUPER helpful to have the librarians here to help in the second half to discuss practical aspects of revising assignments."
During the workshop, participants will:
revise or create an assignment or learning activity that can be assessed using the ILTA rubric,
discover learning strategies and pedagogies that enable students to demonstrate their Information Literacy skills,
interact with faculty members from outside their discipline to build community,
learn how the Libraries' can support them in enhancing their assignments to incorporate diverse resources, and
share their new/revised assignments to an ILTA assignment repository maintained by the Libraries.