Orange Innovation Fund Award Reception Being Held November 1, 2023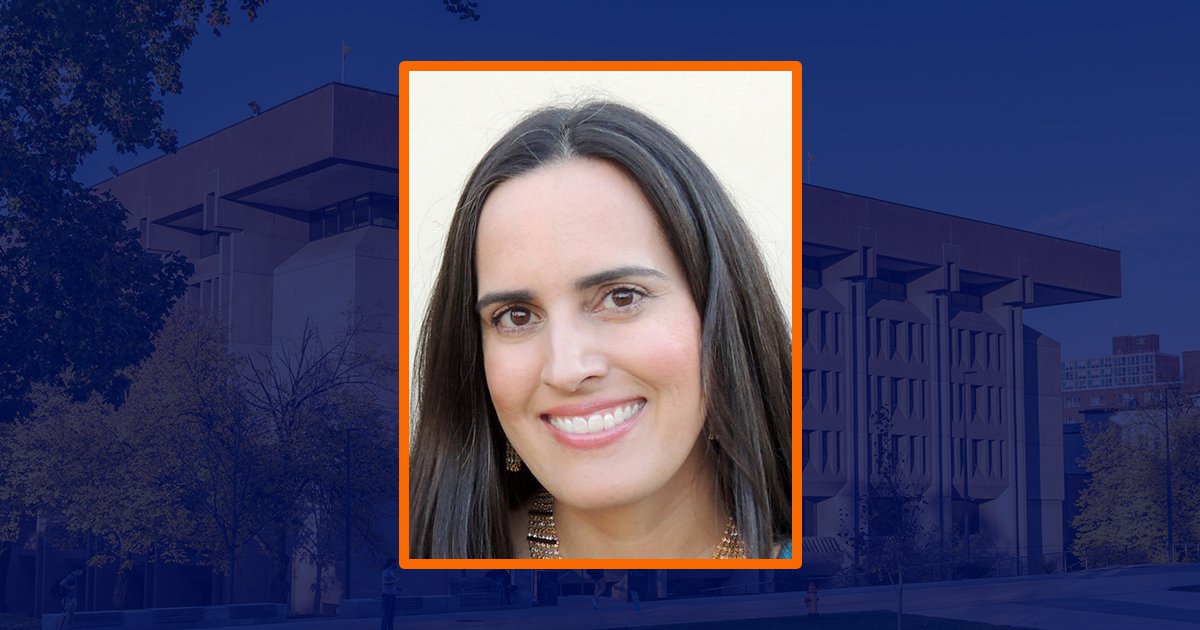 Syracuse University Libraries is hosting a reception to announce the inaugural winners of the Orange Innovation Fund on November 1, 2023 at 5 p.m. in Bird Library Peter Graham Scholarly Commons (Room 114). Funding for the program comes from a Forever Orange Campaign gift to Syracuse University Libraries from Raj-Ann Rekhi Gill '98, a member of the Syracuse University Board of Trustees and operating partner of Silicon Valley Quad, an angel investing syndicate. Gill will be attending the event in person to make the awards and announce the next application round opening for the spring 2024 grants.
The Orange Innovation Fund is a concept to commercialization fund for student research initiatives emerging from the Blackstone LaunchPad and other campus innovation programs. The fund is designed to help move student research, scholarly or creative projects from ideation to proof of concept and commercialization by helping overcome some financial barriers students face.
The program is administered through Syracuse University Libraries, in collaboration with the University's existing research and commercialization programs such as the SOURCE, the Blackstone LaunchPad, Invent@SU, NEXIS, the Innovation Law Center, the NSF Innovation Corps (I-Corps) program at Syracuse, Intelligence ++, Syracuse Center of Excellence (CoE) in Environmental Energy Systems, CASE at Syracuse University (NYSTAR designated Center for Advanced Technology), and the D'Aniello Institute for Veterans and Military Families (IVMF). Applicants can also come through research classes, labs or independent study programs across campus.
Merit/milestone-based grants of up to $5,000 per semester are awarded through the program to help teams with the development of a product, service or technology, and funding for needs associated with discovery, testing, building and launching.
Judging of entries for the Fall 2023 round was led by a cross-campus committee along with alumni entrepreneurs. Reviewers included faculty members Alex Deyhim, Engineering and Computer Science and lead for Invent@SU; David Eilers, College of Law and Martin J. Whitman School of Management; John Torrens, Martin J. Whitman School of Management; Michael Fudge, School of Information Studies; and LaunchPad alumni entrepreneurs and mentors Sam Hollander '21, Jackson Ensley '22, AJ Damiano '18 and Shawn Gaetano '20, along with LaunchPad program manager Indaria Jones '14. The program is led by Linda Dickerson-Hartsock, Syracuse University Libraries' advisor for strategic initiatives, who developed it to bridge a funding gap for students working to commercialize their research ideas.
Teams receiving awards this Fall 2023 funding cycle met criteria that included innovative research, a sound commercialization and product development roadmap, and milestones such prototype development for testing that helps move an idea to market through production.
Applications are open for the spring 2024 semester. Students are advised to reach out early to work with the Orange Innovation Fund team to craft a competitive proposal. Taking a proposal writing workshop is the first step in the application process and is required before submitting a grant application. Proposal writing workshops will be offered three times in the spring: Wednesday, March 6, 2024 at 3 p.m. (in person) or Thursday, March 7, 2024 at 3 p.m. (in person) or virtually on Friday, March 8, 2024 at 10 a.m. Applications for the spring semester will be due Friday, March 29, 2024, by 5 p.m. Information about the program, eligibility and requirements are available online. For more information, e-mail orangeinnovation@syr.edu