Libraries Launch New Website on May 17, 2022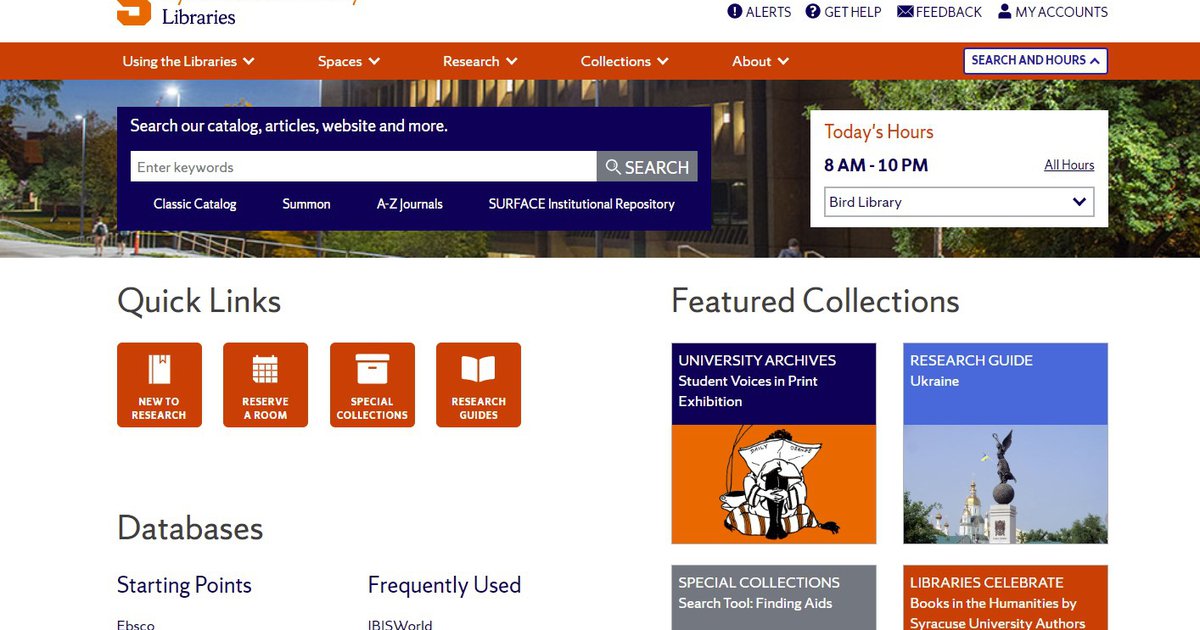 SU Libraries redesigned our website to remain current, improve our users' experience with a more easily navigated and intuitive way to find information, improve accessibility and align with University branding. We incorporated survey feedback, anecdotal comments from users, a review of other academic library websites and an analysis of website statistics to create a redesigned website for optimum user experience. During the redesign process, we incorporated several opportunities for the campus community to provide feedback. The new site has improved navigation, functionality, responsive design, content and access to collections.
The new website is live and redirects ensure that users will automatically be routed to our new site. We have also created several video tutorials for users to acclimate to the new website (our hope is that the site is intuitive, however, navigation is definitely different than our current website). These are also posted on the website blog:
Website Homepage overview
Website Audience navigation
Website Megamenu navigation
Website Search function
Like all websites, we expect the Libraries website to continuously evolve and improve. All suggestions can be submitted via email at lisd@syr.edu with the subject: website. Edits or corrections will be tracked with resolution communicated back to the editor/requestor.