Libraries License Access to Significant Black Studies Collections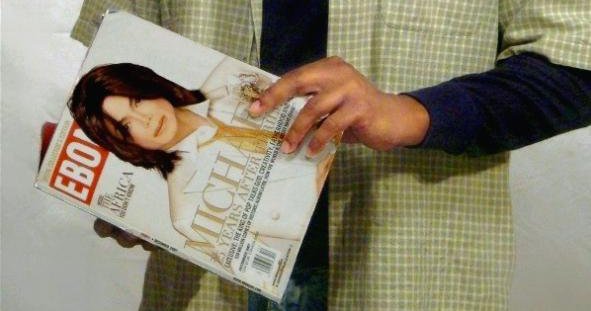 Syracuse University Libraries has acquired access to an array of Black studies databases and digital archives as part of their spring and summer 2023 new e-resource offerings. These holdings expand campus support for teaching and research across humanities, history, political science, African American studies, African diaspora studies and popular culture.
The Libraries' periodical collections now include full page image scan access to the notable African American news, culture and entertainment magazines Ebony (1945-2014) and Jet (1951-2014). Pre-2010 archives of several historical black newspapers from North America have also been acquired, including the Atlanta Daily World, Los Angeles Sentinel, New York Amsterdam News and Pittsburgh Courier.
New access to digital primary source archives includes Black Freedom Struggle in the 20th Century, the African American Police League Records and the NAACP Papers Major Campaigns. These collections contain organizational, governmental and personal records relevant to critical people and events in the Civil Rights Movement and Black social justice in the United States. Access to NAACP Papers is courtesy of the SU Law Library and is searchable alongside the Libraries' collections on the ProQuest History Vault platform.
Representation of voices and research from Africa has also grown in the Libraries' collections. Decolonization: The Politics of Independence in Former Colonial Territories is the first licensable digital archive of its kind, focusing on the voices, political systems and processes of national development in countries across the globe following decolonization. Full text access to academic research, folk tales, music and video from and about Africa and the African diaspora is available in Africa Knowledge Project (AKP).
A full list of the Libraries' new collections for January through June 2023 can be found on their blog. All collections are available both on and off campus to authorized SU users with their SU Net ID. To provide feedback or suggest a title to add to the Libraries' collections, please complete the Resource Feedback Form.