Digital Exhibition Featuring the Story of The Syracuse 8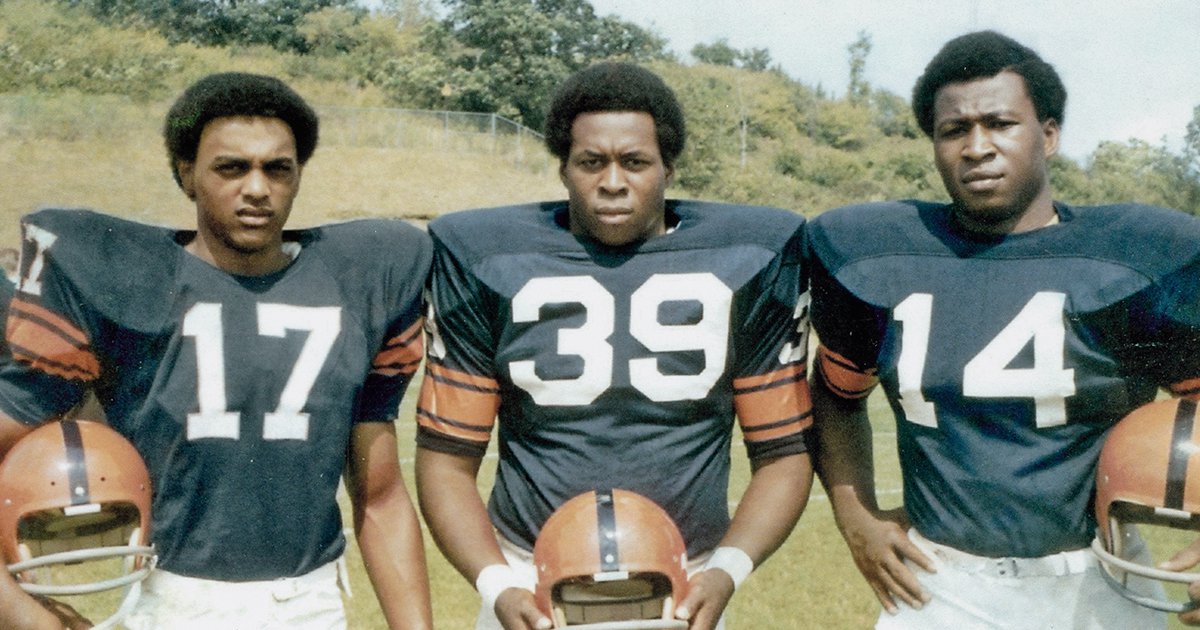 Syracuse University Libraries' Special Collections Research Center recently released a new digital exhibition titled "A Courageous Stand: The Story of the Syracuse 8." The Syracuse 8 was a group of Black student-athletes who boycotted the Syracuse University football program until it addressed their allegations of racism in 1970. Miscounted by the media, the Syracuse 8, comprising Greg Allen, Richard Bulls, John Godbolt, Dana "D.J." Harrell, John Lobon, Clarence "Bucky" McGill, A. Alif Muhammad, Duane Walker, and Ron Womack, made their stand at a significant personal cost. However, they made their mark on Syracuse University history by serving as a voice for social justice. The digital exhibition is available online: https://digitalexhibits.syr.edu/syracuse8/.
Curated by University Archivist Meg Mason, "A Courageous Stand: The Story of the Syracuse 8" includes photographs, correspondence, newspapers, student protest fliers, and other documents from the Syracuse University Archives. Different perspectives and voices are included in this exhibition, including the members and allies of the Syracuse 8 as well as Chancellor John Corbally and Coach Ben Schwartzwalder.
"Fifty-one years later, sharing the story of The Syracuse 8 through these primary source materials available from the University Archives in the Special Collection Research Center provides clarity and context on the struggle of students against racism," said Petrina Jackson, Director of Special Collections Research Center. "Looking through archives is a way to not only reflect but to understand current circumstances."
As part of this year's Coming Back Together reunion of Black and Latino/a alumni at Syracuse University, organizers are planning a celebration of the 51st Anniversary of the Syracuse 8 with special guests.