Spring 2018 Qualtrics workshops announced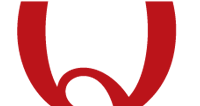 Syracuse University Libraries' Research Data Services will offer a series of workshops on using the Qualtrics online survey software during the spring 2018 semester. Taught by research data services librarian Paul Bern, these workshops will be delivered via the web using Adobe Connect. You do not need to have Adobe Connect installed on your computer.  You may attend any or all workshops. The workshops are free and all participants must register.
All sessions will be held via Adobe Connect from 3:30-4:30 p.m.
Click on the title below to register for each class.
Introduction to Qualtrics – March 27, 2018 – Explores the basics of Qualtrics survey design, highlighting some of the more common tasks and options. Learn how to document and back up a survey.
Basic Question Design – March 29, 2018- Examines the different types of questions available in Qualtrics. Learn how and why to change the default values, labels, and variable names, as well as how to do some basic question validation.
Intermediate Question Design – April 3, 2018 – Learn how to use skip and display logic to direct what respondents see, as well as randomizing questions and possible responses.
Advanced Question Design – April 5, 2018 – Learn to use "carry forward" to display selected responses in follow-up questions, use "piping" to display data in questions and response text, and creating data calculated from two or more questions.
Survey Flow – April 10, 2018 – Explore the many uses of Survey Flow – randomizing respondents, creating embedded data, customizing the end of your survey, and more.
For more information, or if you need an accommodation, such as closed captioning, in order to fully participate in any of these workshops, please contact datasvcs@syr.edu as soon as possible.