University Archives to host Pan Am Flight 103 / Lockerbie Air Disaster Open Archives, 2017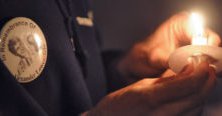 To commemorate Remembrance Week 2017, the Libraries will host two Pan Am Flight 103/Lockerbie Air Disaster Open Archives sessions. Join archivist Vanessa St.Oegger-Menn for an open viewing of selected materials from the Archives.
The Archive includes paper-based materials, correspondence, government reports and legislation, photographs, artwork, audio visual material, as well as personal items that belonged to the victims.
Sessions will be held on Thursday, October 26, 2-5 p.m. and Friday, October 27, 9 a.m. – 1 p.m. in the Spector Room, 608 Bird Library. All are welcome.
For more information, contact Vanessa at vlstoegg@syr.edu or 315.443.0632.