Upcoming October 2018 collections training sessions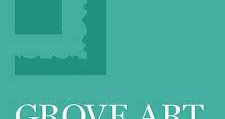 You are welcome to join us at two Syracuse University Libraries upcoming training sessions:
1) Grove Art Online, Oxford (Grove) Music Online and Oxford Online Resources
Tuesday, October 2, 2018
1:00 p.m.
Room 002, Bird Library
Please join us for a training session focused first on Grove Art Online and Oxford (Grove) Music Online, followed by other Oxford online resources, such as Oxford Scholarship Online, Oxford Handbooks Online, and more.
2) Artstor training
Tuesday, October 9, 2018
1:00 p.m.
Room 002, Bird Library
Please join us for an Artstor training session.  The Artstor Digital Library provides access to numerous images of museum works, photographs and more, from a variety of sources and time periods.
All are welcome at both sessions. RSVPs are appreciated, but not required. If you cannot attend this session, but would like training for the art-related resources at another time, please contact Ann Skiold. For training related to Oxford Music Online (Grove), please contact Rachel Fox von Swearingen.
If you have questions you would like to make sure are covered in either session, please send them to Tasha Cooper, prior to Oct. 2.